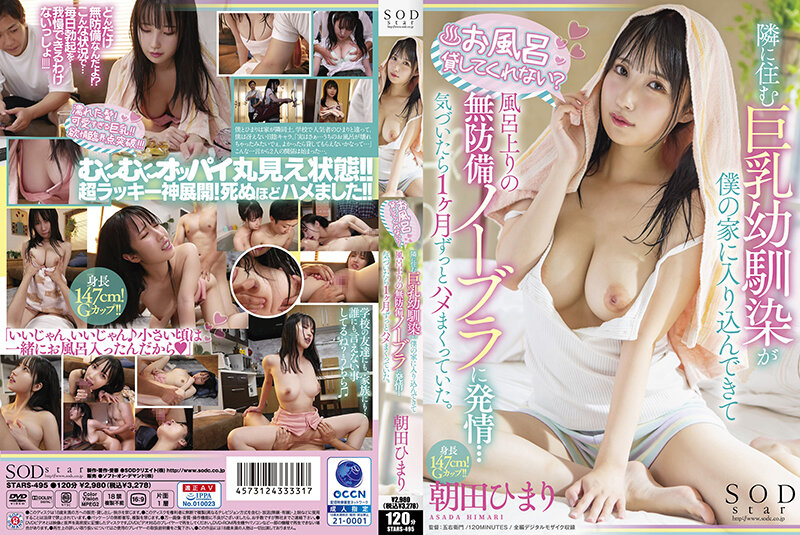 Information
[STARS-495] "Will you lend me a bath?" A busty childhood friend who lives next door enters my house and estrus in an unprotected no bra after taking a bath ... I noticed that I had been lying around for a month. Himari Asada
Release date: 2021/12/23
Length: 120 mins
Cast: Himari Asada
Director: Goemon
Series: ----
Studio: SOD Create
Label: SOD star
Genre: Beautiful Girl Childhood Friend Big Tits Small Single Work Sample Video Spring BIG Sale Vol.1
Reference: 1stars495
Average rating: Average rating:
Censored
Chinese Subtitles
"Actually... It seems that my bath has broken, I wonder if you can lend it if you like ..." It's defenseless! ? In this situation... Every day I have an erection ... I can't stand it!!!! Wet hair! Too cute big tits! ! The passion critical point breakthrough !!! Unsightly full view state! ! Super lucky God development! I Was To Death! !