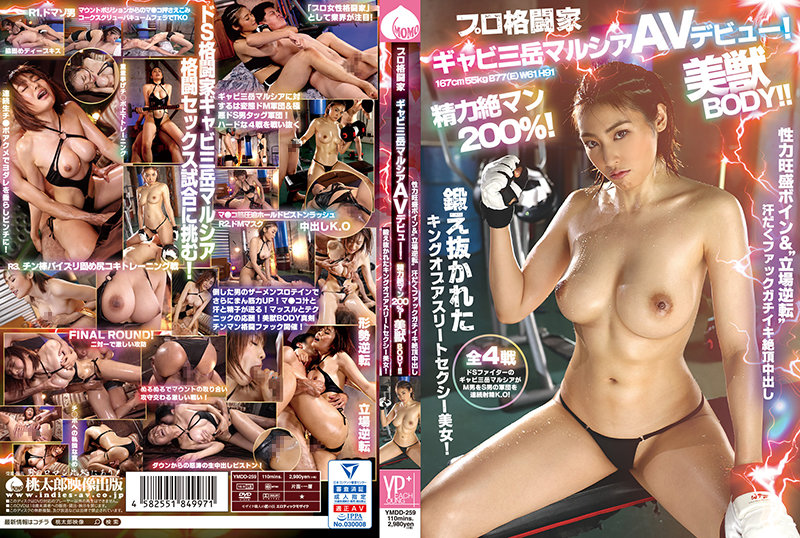 Information
[YMDD-259] Professional fighter Gabi Mitake Marcia AV debut! EnergyLess Man 200%! Beauty Beast BODY! ! ~ Strong sexual power Boyne & 'Position Reversal' Sweaty Gachiiki ~ Trained King of Athlete Sexy Beauty!
Release date: 2022/01/04
Length: 110 mins
Cast: Gabi Mitake Marcia
Coach: Team Pine Angels
Series: ----
Studio: Momotaro Video Publishing Co., Ltd.
Label: Wakatomo
Genre: Action Fighting Single Work Creampie Blowjob Fucking Sample Video Athlete Spring BIG Sale Vol.2
Reference: ymdd259so
Average rating: Average rating:
Censored
Chinese Subtitles
The industry pays attention as a professional female fighter! Gabi Mitake Marcia! On the other hand is a transformation de M-kun, a villainous de S man tag! Hip joint chipo hardening, penis screw vacuum, ma ● ko face sitting pressure hold, powerful mounted piston! On the contrary, even in the predicament of Ahe face KO with oil covered chip po hold ...! Further muscle strength up with the semen protein of the defeated man! Mako juice, sweat and sperm are scolded! Muscle and technique response! Beautiful Beast BODY Serious Fighting Fuck! EnergyLess Man 200%!