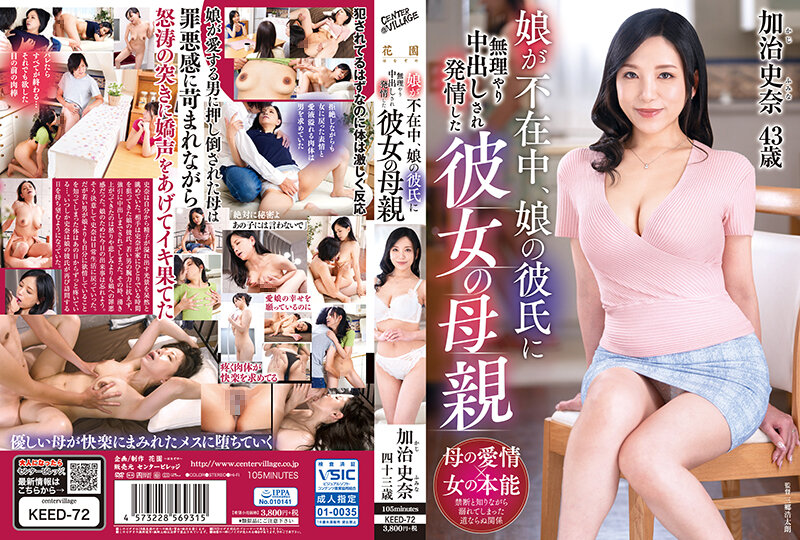 Information
[KEED-72] Her mother Fumina Kaji who was forcibly vaginally vaginalized by her daughter's boyfriend while her daughter was away
Release date: 2022/01/06
Length: 105 mins
Cast: Kaji Fumina
Director: Kotaro Misato
Series: Her mother who was forcibly vaginally vaginalized by her daughter's boyfriend while her daughter was away
Studio: Center Village
Label: Hanazono (Center Village)
Genre: Mature Married Woman Housewife Single Work Cuckold Cuckold, Cuckold, NTR Vaginal Injection Sample Video
Reference: h_086keed72
Average rating: Average rating:
Censored
Chinese Subtitles
Fumina was looking at the scene where sperm overflowed from herself with a stunned. The other party is the boyfriend of the daughter who has aimed at the time when Fumina is alone in the house. It was not possible to resist young man's arm strength, and it has been forcily made vaginal vaginal treatment. At that time, it was guilt to the daughter rather than anger and sadness that came up. Let's forget today's events for our daughter. Determined so, Fumina returned to her daily life. However, the body which has known that a young man is lustful for me more than the daughter has been aching for a long time since that day .... Fumina was waiting for the day when her daughter's boyfriend visited again.