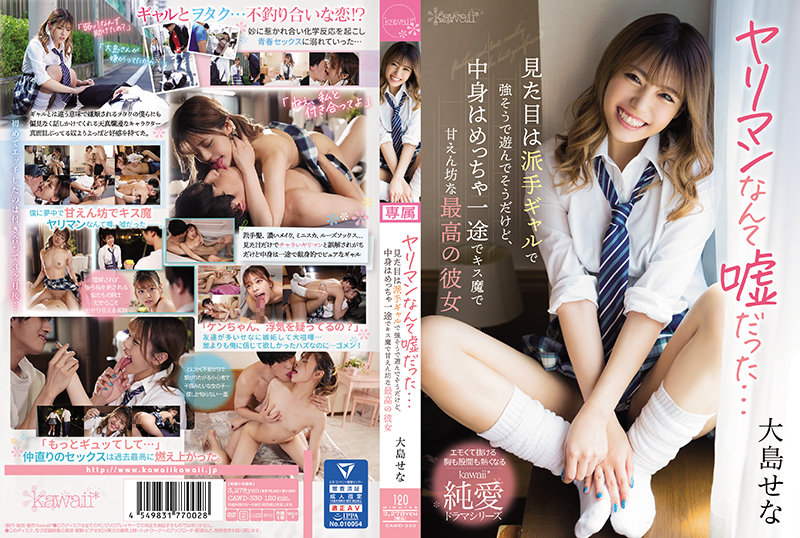 Information
[CAWD-330] Yariman was a lie... It looks like it looks strong with a flashy gal, but the contents are all-out and the best girlfriend Oshima Sena is a kissing demon
Release date: 2022/01/04
Length: 120 mins
Cast: Oshima Sena
Director: Mamezawa Mametaro
Series: kawaii* pure love drama
Studio: kawaii
Label: kawaii
Genre: Uniform Schoolgirl Single Unit Drama Couple Vaginal Beauty Sample Video
Reference: cawd330
Average rating: Average rating:
Censored
Chinese Subtitles
People shouldn't judge by their appearance... I of Otaku has been made a fool of by the surroundings and has had a narrow desire of the shoulder. Mr./Ms. Oshima of gal spoke to such Otaku without prejudice. Mr. Oshima was also beaten behind the scenes because of his flashy existence. One day, I intend to help Mr. Oshima who was involved in the badness immediately KO ... pathetic. But that's what I'm dating at the edge. 3 Months Until The First Sex ... She's all-along, gentle and lonely... Yariman was a complete lie.