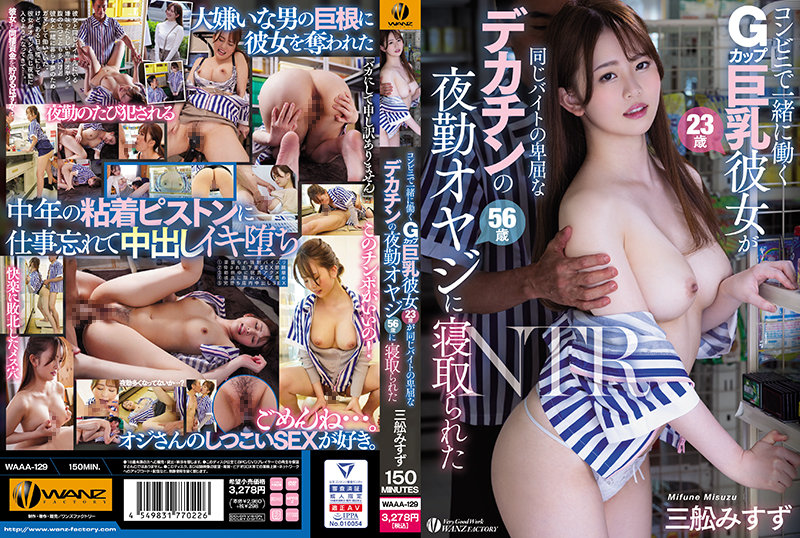 Information
[WAAA-129] G cup big she (23 years old) working together at a convenience store was cuckolded by a demeaning bigot night shift old man (56 years old) of the same part-time job Misuzu Mifune
Release date: 2022/01/04
Length: 150 mins
Cast: Misuzu Sanfune
Director: ----
Series: ----
Studio: Wan's Factory
Label: WANZ
Genre: Big Tits Single Work Cuckold Cuckold Cuckold / NTR Cum Inside Blowjob Big Cock Sample Video
Reference: waaa129
Average rating: Average rating:
Censored
Chinese Subtitles
She does a part-time job together at a convenience store. The night shift guy who seems to have disgusted with Netinechi was working hard to save the cohabitation fund though it was mingy. Someday she's going to go on a night shift with that guy. 》 A part-time job girl trapped by a middle-aged old man goes crazy with a sticky caress and a large vaginal shot! It is medicated and sits down and sex appeals and toy blame so that the boyfriend does not notice... Defeated by pleasure and degenerated by the lowest worst demeaning man!