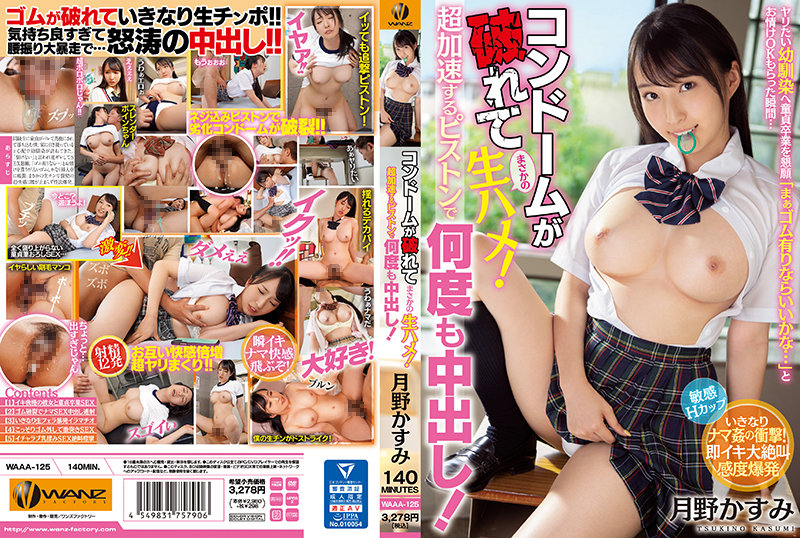 Information
[WAAA-125] The condom is torn and it is a rainy day raw saddle! Vaginal vaginal service many times with a super accelerated piston! Kasumi Tsukino
Release date: 2021/12/07
Length: 140 mins
Cast: Tsukino Kasumi
Director: ----
Series: The condom is torn and it is a rainy day raw saddle! Vaginal vaginal service many times with a super accelerated piston!
Studio: Wan's Factory
Label: WANZ
Genre: Schoolgirl Busty Virgin Single Work Vaginal Pre-ejaculation Sample Video
Reference: waaa125
Average rating: Average rating:
Censored
Chinese Subtitles
I'm a bullied girl and A classmate laugher. A childhood friend who has rumors with Yariman: Kasumi begs for a brush wholesale. She who is amazed gets OK reluctantly saying "If there is rubber ...", but the condom on hand is old and tattered. And I'm not interested in unresponsive and I'm doing a bad piston to her... Rainy Day Rubber Rupture! Suddenly become raw chin and can not stand the pleasantness of the wet and outburst with piston super acceleration! And she also rolled up to a sudden pleasure explosion!