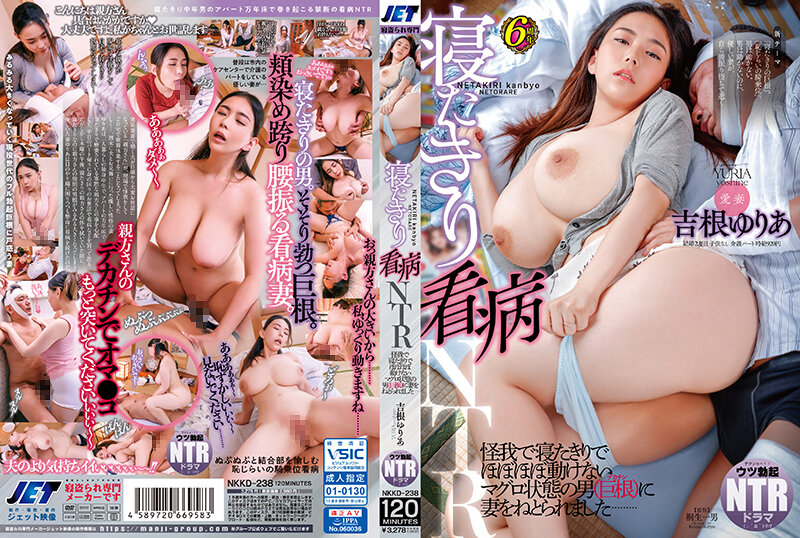 Information
[NKKD-238] Bedridden Nurse NTR I Was Asked My Wife By A Tuna -- A Big -- A Tuna Man Who Was Bedridden and Almost Unable to Move......... Yuri Yoshine (Blu-ray Disc) (BOD)
Release date: 2022/01/11
Length: 120 mins
Cast: Yoshine Yuria
Director: ----
Series: ----
Studio: JET Video
Label: 卍GROUP
Genre: Married Woman / Housewife Single Work Cuckold, Cuckold, NTR Big Sample Video Blu-ray (Blu-ray) Super Milk Disc On Demand DOD Spring Sale Vol.2 Early 2020s (DOD) Disc On Demand Sale
Reference: nkkd238bod
Average rating: Average rating:
Censored
Chinese Subtitles
Products released on January 11, 2022
It seems that the "boss" who is very indebted to her husband who works in the construction industry on a daily basis was injured at the site and took a medical leave at home . . . Yuria, a wife with a gentle personality who went to visit her husband on the weekend, is a single middle-aged person living alone, worried about a reticent boss who is bedridden in the apartment floor, and buys care and nursing care around her on the way back from part-time on weekdays. But on Wednesday afternoon, when I was wiping the body of my bedridden boss ...! ※ This is a software exclusively for Blu-ray Disc. Please note that playback is not possible except for compatible players.