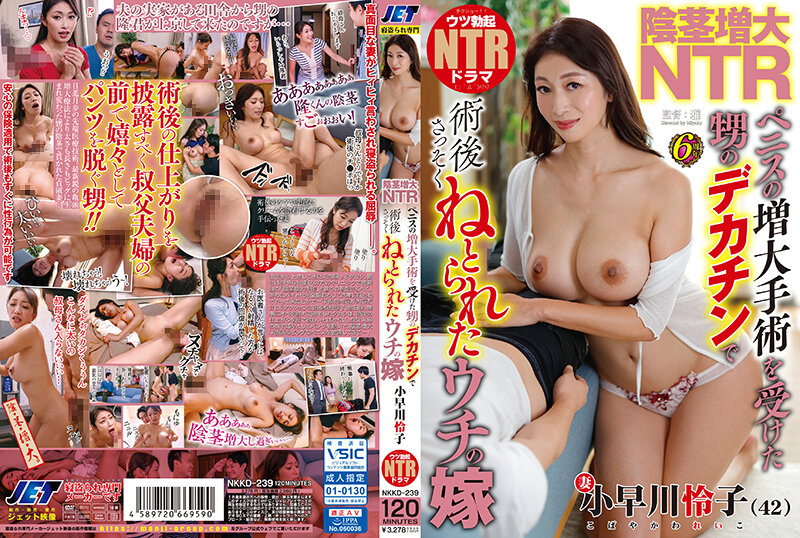 Information
[NKKD-239] My wife Reiko Kobayakawa who was immediately taken after the operation by the decachin of the nephew who underwent the enlargement operation of the penis enlargement NTR penis
Release date: 2022/01/11
Length: 120 mins
Cast: Kobayakawa Reiko
Director: ----
Series: ----
Studio: JET Video
Label: 卍GROUP
Genre: Mature Married Woman Housewife Single Work Nymphomaniac Hard System Cuckold, Cuckold , NTR Big Cock Sample Video Spring BIG Sale 2nd
Reference: nkkd239
Average rating: Average rating:
Censored
Chinese Subtitles
My husband's nephew Takashi came to Tokyo from the country. If you ask, in order to receive the state-of-the-art "penis enlargement surgery" at the clinic of Taito Ward, the saved part-time job fee is dropped in full and it came shaken by the train ... Reiko Aunt who is troubled by reaction only the content of the operation. A few days later, Takashi came home after safely finishing the operation, just wanting you to see the postoperative finish, happily taking off your pants in front of the uncle couple and showing off a big penis that has been penis enlarged surgery ...!