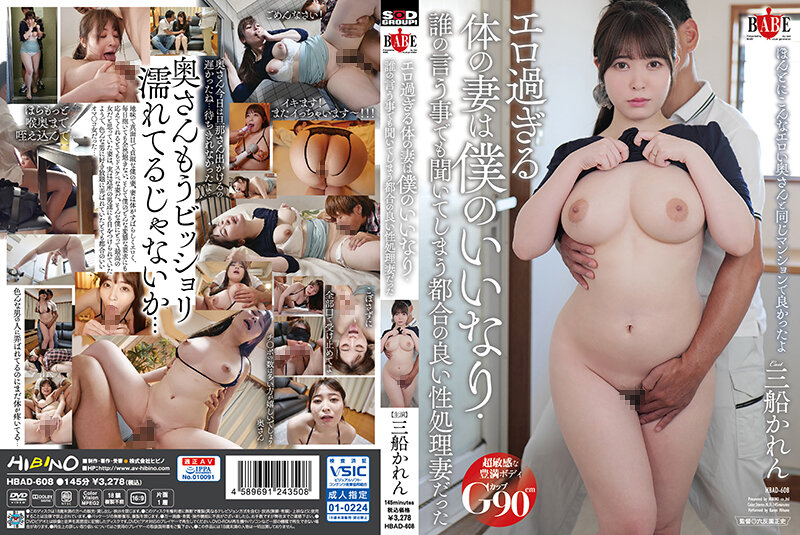 Information
[HBAD-608] The wife of the body which is too erotic was a convenient sex processing wife who listened to my good and anyone's saying Karen Mifune
Release date: 2022/01/13
Length: 145 mins
Cast: Mifune Karen
Director: Rokutuan Masafumi
Series: ----
Maker: Hibino
Label: BABE
Genre: Married Woman Housewife Single Piece Drama Sample Video Spring BIG Sale Vol.1
Reference: 1hbad608
Average rating: Average rating:
Censored
Chinese Subtitles
My wife is sober, serious and chaste. My wife is wonderful and erotic, and she never gets tired even if she holds it every day. And she's a very stubber wife who responds to any perverted demands of me. The wife who thought that it was the best woman for such me seemed to have been touched to tell the truth by men in the vicinity, and it was a very convenient woman who had been groped by various men as much as she liked..