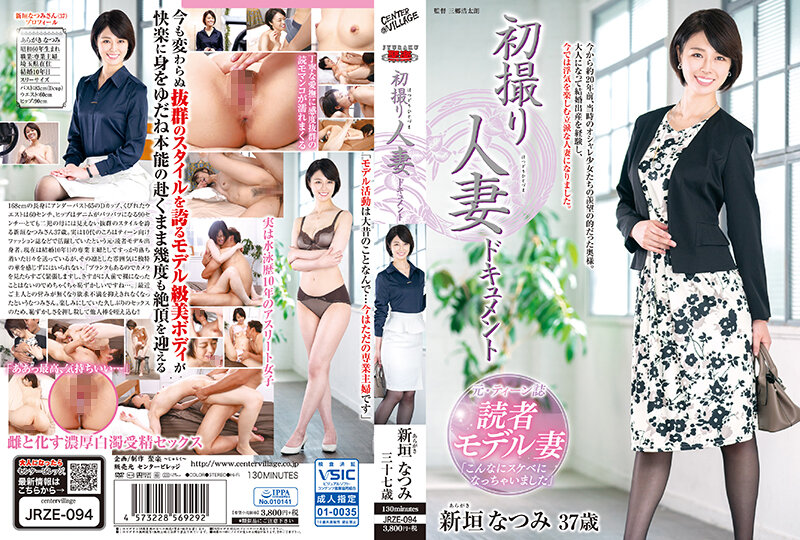 Information
[JRZE-094] First Shooting Married Woman Document Aragaki Hatsumi
Release date: 2022/01/06
Length: 130 mins
Cast: Aragaki Atsumi
Director: Kotaro Misato
Series: First Shot Married Woman Document
Studio: Center Village
Label: Juraku
Genre: Mature Married Woman Housewife Documentary Single Work Vaginal Work Vaginal Work Debut Work Sample Video
Reference: h_086jrze094
Average rating: Average rating:
Censored
Chinese Subtitles
168 cm tall, under bust 65 D cup, a perned waist of 60 cm, the hips are 90 cm denim becomes patsy ... Natsumi Aragaki is 37 years old, boasting an outstanding style that can not be seen by a mother of two children. In fact, when he was a teenager, he was active in fashion magazines for teens. Currently, she has been living a completely calm day as a full-time housewife in her 10th year of marriage, but I can't help but feel the unique flower of the dignified atmosphere. "I'm very nervous when I look at the camera because there is a blank, and I'm really embarrassed because I've never been naked in public ..."Recently, my husband's work has disappeared and I can't suppress my frustration. For sex after a long time that I was looking forward to, I push away embarrassment and suck another stick! !