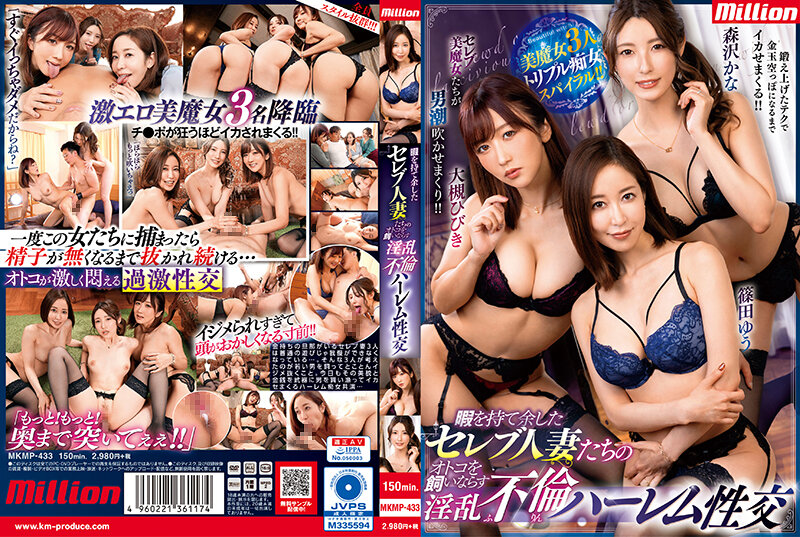 Information
[MKMP-433] Nasty affair Harlem sexual intercourse to tame the men of celebrity married women who have too much time
Release date: 2022/01/11
Length: 150 mins
Cast: Otsuki Hibiki Shinoda Yu Morisawa Kana (Iioka Kana)
Director: Rakuda
Series: ----
Studio: K.M. Produce
Label: million
Genre: Slut Married Woman Housewife Cum Shot 3P / 4P Harlem Sample Video Spring BIG Sale 2nd
Reference: mkmp433so
Average rating: Average rating:
Censored
Chinese Subtitles
Three celebrity wives with rich husbands can not stand with ordinary play ... What such three people thought was to keep a young man and pull out the bullying thoroughly. I spree a man until it is gold ball empty with trained tech! ! Celebrity beauty witches squirt with extreme tech! ! Once Caught By These Women, It Continues To Be Pulled Out Until Sperm Is Gone ... Pull out chipo with skilled skills from all directions! !