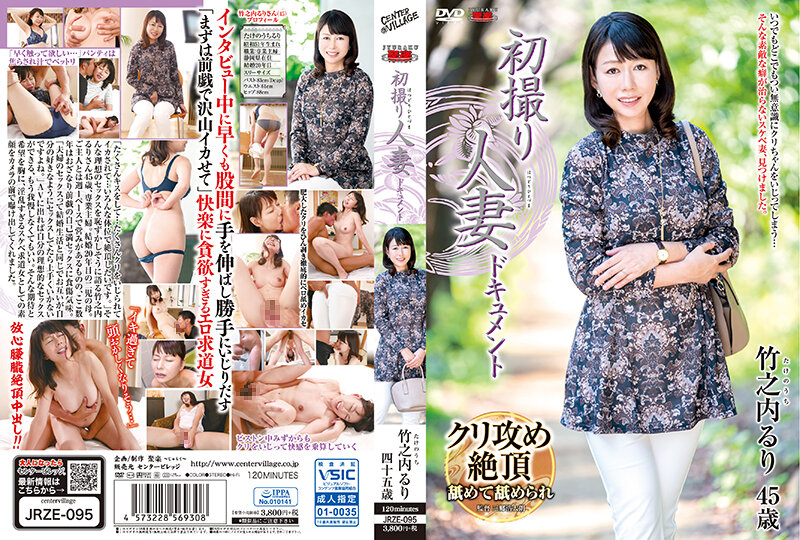 Information
[JRZE-095] First Shooting Married Woman Document Ruri Takenouchi
Release date: 2022/01/06
Length: 120 mins
Cast: Takenouchi Lyri
Director: Kotaro Misato
Series: First Shot Married Woman Document
Studio: Center Village
Label: Juraku
Genre: Mature Married Woman Housewife Documentary Single Work Vaginal Work Vaginal Work Debut Work Sample Video
Reference: h_086jrze095
Average rating: Average rating:
Censored
Chinese Subtitles
"I kissed a lot... It is made to mess with a lot of chestnuts and it is made acme ... I want to in various positions. 45-year-old Reri Takenouchi, a full-time housewife who talks shyly about such ideal sex. Mother of two children in her 20th year of marriage. Although I have been managing with my husband at a pace of once a week, in the last few years I have been roughly hurt by self-perfect sex of foreplay. "Couple's sex is the same as marriage and if each other has sex as they like, it will not work"If you go out to AV, you can have your ideal sex, you don't have to put up with it anymore. With such expectation and hope in my heart, she exposed her true face as a lewd court woman who was too in front of the camera.