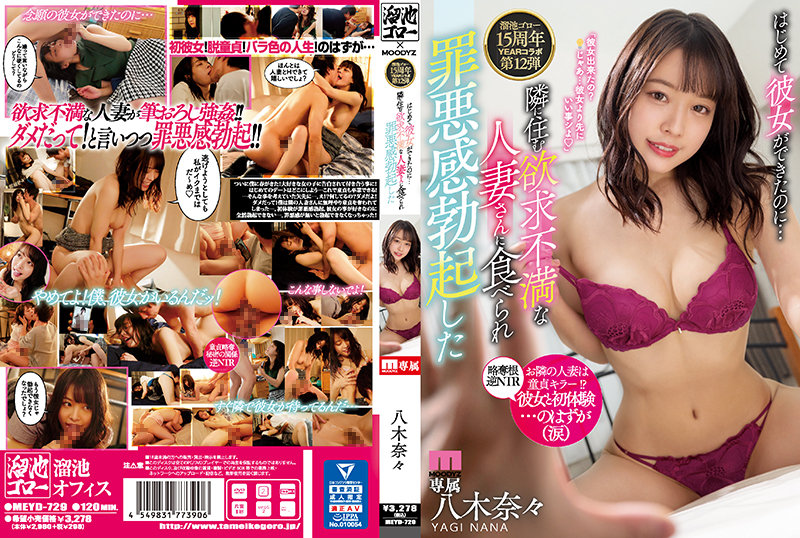 Information
[MEYD-729] Tameike Goro 15th Anniversary YEAR Collaboration 12th I Could Have Made Her For The First Time ... Nana Yagi who was eaten by a frustrated married woman who lives next door and erected guilt
Release date: 2022/01/18
Length: 120 mins
Cast: Yagi Nana
Director: Zach Arai
Series: Even If She Could Be For The First Time...I Got A Guilty Erection Eaten By A Frustrated Married Woman Who Lives Next Door
Maker: Tameike Goro
Label: Tameike Goro
Genre: Beautiful Breasts Slut Married Woman Virgin Virgin Single Work Cuckold Cuckold Cuckold , NTR Sample Video
Reference: meyd729
Average rating: Average rating:
Censored
Chinese Subtitles
[MoodyZ exclusive Yagi Nana decorates the end of the 15th anniversary year! ] The third bullet of guilt erection! Spring has finally come to me! It is confessed by a favorite girl and it goes out! What about my first date... The virgin also graduates with this! ... I was thinking about such a thing just before .... What!? What are you doing? hopeless! No, no! I Was Forcibly Deprived Of Virginity By The Next Married Woman .... The first experience is a guilt erection. I Like Her, But I Can't Get An Erection At All.... If there is no guilt, I can not erect!