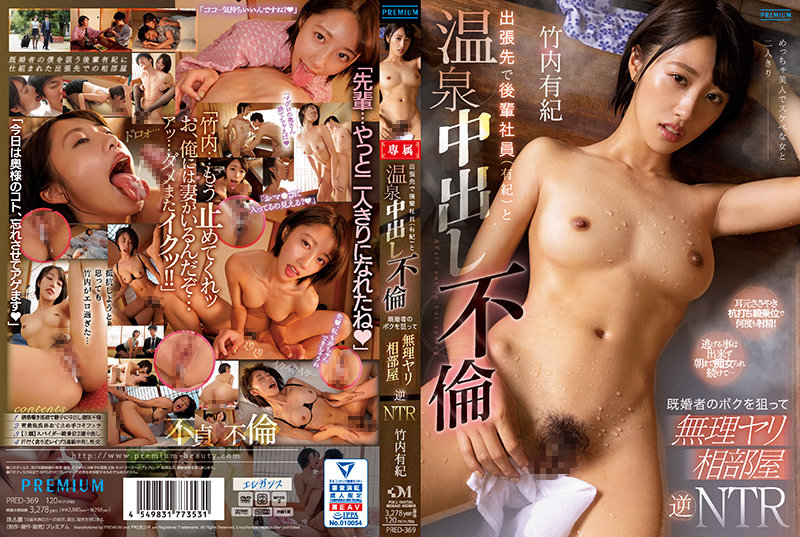 Information
[PRED-369] Junior employees (Yuki) and hot spring creamped affair Aiming at me of married people on a business trip unreasonable phase room reverse NTR Yuki Takeuchi
Release date: 2022/01/18
Length: 120 mins
Cast: Yuki Takeuchi
Director: HAM.the MC
Series: ○○NTR
Studio: Premium
Label: Elegance
Genre: Slut Slender Single Work Cuckold, Cuckold, NTR Hot Spring Vaginal Cum Inside Digimo Sample Video
Reference: pred369
Average rating: Average rating:
Censored
Chinese Subtitles
"Seniors ... I'm finally alone in two people" I'm addicted to the trap that is structured by a beautiful junior employee who aims at married people .... Forced a shared room systematically in the hot spring of the business trip destination! I'll secret it to my wifeIt is whispered in the ear and nipples kneering, I can not stand the greedy jupo and Ejaculate! In addition, it straddles without permission and strong ● creamping in the piling cowgirl position! "Senior, I may be able to baby too" Betrays the pregnant wife and cums many times until the morning! I know it's not good. I Keep Being By Magical Juniors....