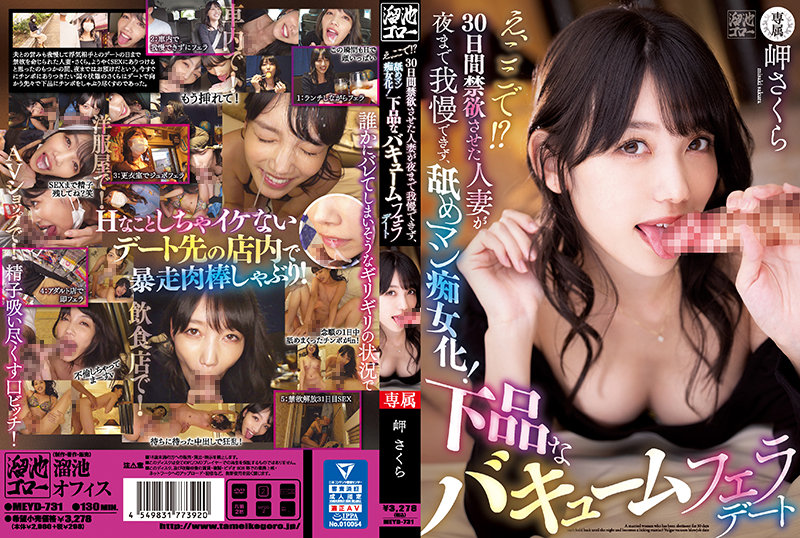 Information
[MEYD-731] Eh, here!? A Married Woman Who Made Me Abstint For 30 Days Can Not Stand Until Night, Licking Man Slut! Vulgar Vacuum Blow Date Cape Sakura
Release date: 2022/01/18
Length: 130 mins
Cast: Misaki Sakura
Director: ----
Series: ----
Maker: Tameike Goro
Label: Tameike Goro
Genre: Married Woman Affair Affair Single Work Blowjob Gokku Sample Video
Reference: meyd731
Average rating: Average rating:
Censored
Chinese Subtitles
[Full-length specialization! ] "I had a hard time abstinence for 30 days! "I'm going on a date for the time being" telling the married woman of the affair partner who is musming ... A married woman who can not stand up to a hotel reservation at night wants a while dating! At restaurants, in the car, at a clothes shop, at an erotic DVD shop ... I'm dying to want a if I have a chance Or rub my face and I'm going to blow it! Erotic dating all day with mouth that blows all over the place!