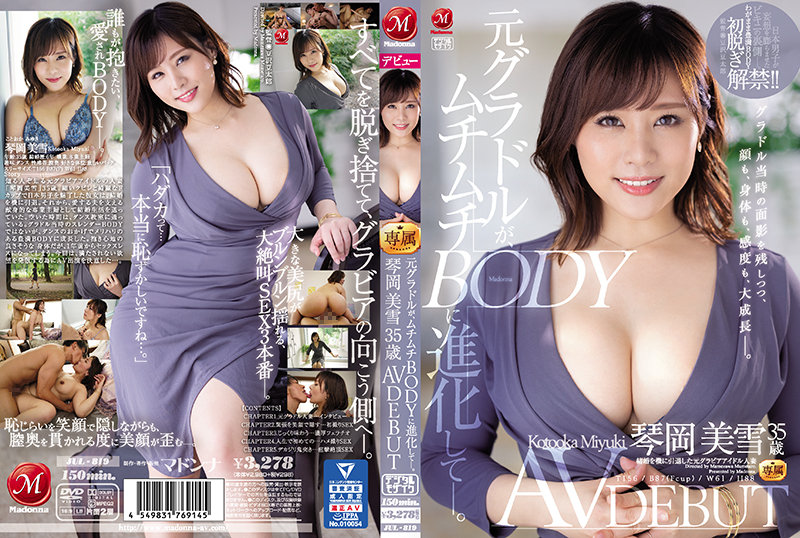 Information
[JUL-819] The former Gradle evolved into a whip whip BODY. Miyuki Kotooka 35 years old AV DEBUT
Release date: 2022/01/11
Length: 150 mins
Cast: Kotooka Miyuki
Director: Mamezawa Mametaro
Series: ----
Maker: Madonna
Label: Madonna
Genre: Mature Married Housewife Big Tits Big Butt Single Piece Digimo Debut Work Sample Video
Reference: jul819
Average rating: Average rating:
Censored
Chinese Subtitles
Behind the bikini where Japanese boys inflated delusions, selfish plump BODY first take off ban! ! A Married Woman Of A Former Gravure Idol Who Knows "Miyuki Kotooka" 35-year-Old AV Debut! ! While leaving the look of Gradle at the time, the face, body, sensitivity, growth! ! While hiding shyness with a smile, the beautiful face is distorted every time it is penetrated in the back of the vagina! ! A big nice ass shakes Brumbrunn, a big scream SEX 3 production! ! Take everything off and go beyond the gravure.