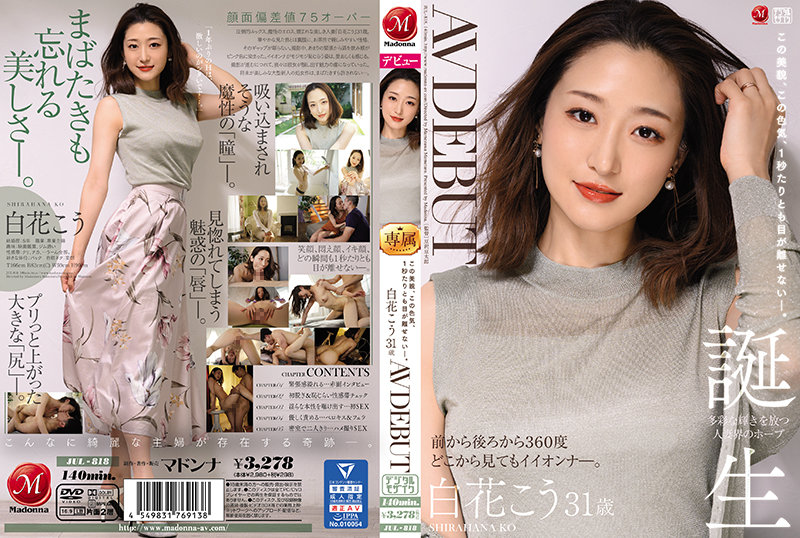 Information
[JUL-818] I can't keep an eye on this beauty, this chromaticity, even a second. Shirahana Ko 31-year-old AV DEBUT
Release date: 2022/01/11
Length: 140 mins
Cast: Shirahana Ko
Director: Mamezawa Mametaro
Series: ----
Maker: Madonna
Label: Madonna
Genre: Beautiful Breasts Mature Married Woman Slender Single Piece Digimo Debut Sample Video
Reference: jul818
Average rating: Average rating:
Censored
Chinese Subtitles
I can not keep an eye on this beauty, this chromorous, even one second! ! Facial deviation value 75 over! ! Hope of the married woman world that emits a variety of shine "Shirahana ko" 31-year-old AV debut! ! Iionna from the front to the back 360 degrees from the back, but the contents are ordinary full-time housewives! ! Magical "eyes" that are likely to be sucked in, enchanting "lips" to be admired, smiles, writhing faces, iki faces, every moment ... The beauty that forgets blinking! ! The first shooting real document 140 minutes of a beautiful married woman! !