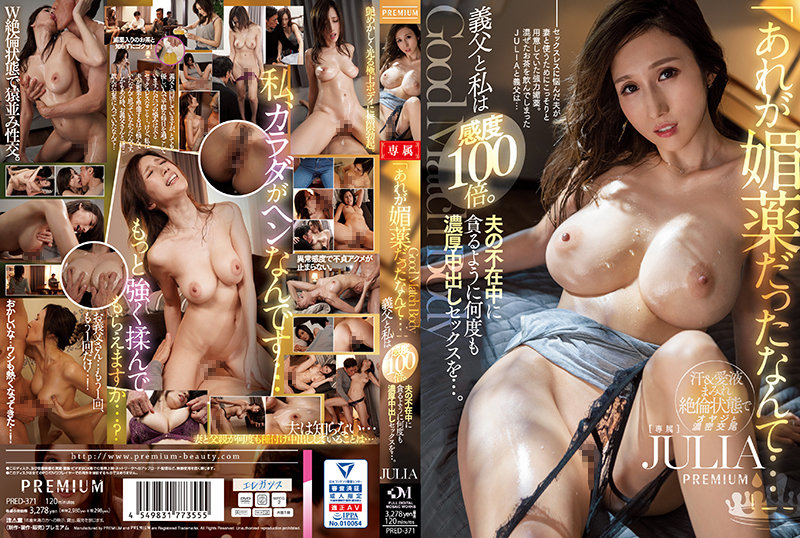 Information
[PRED-371] "That was an aphrodisiac ..." My father-in-law and I are 100 times more sensitive. Rich vaginal vaginal sex many times so as to be devoured in the absence of her husband .... JULIA
Release date: 2022/01/18
Length: 120 mins
Cast: JULIA
Director: Trendy Yamaguchi
Series: ----
Studio: Premium
Label: Elegance
Genre: Married Woman Affair Big Tits Single Work Creampie Sweaty Digimo Sample Video
Reference: pred371
Average rating: Average rating:
Censored
Chinese Subtitles
Julia, a housewife, lived a peaceful life with her gentle father-in-law, but she was sexless and had a body with her husband every day . The troubled husband hides and buys aphrodisiac, but Julia and her father-in-law accidentally drink tea mixed with aphrodisiacs. The body becomes hot, the skin sweats, and the womb aches. The lustful two are swept away by a ruthful atmosphere, and estrus vaginal intercourse that exhales each other's desires violently. The unequaled state does not fit, and it is ape-like SEX to comfort each other. Many times in the absence of her husband with a body that learned the pleasure of aphrodisiac ....