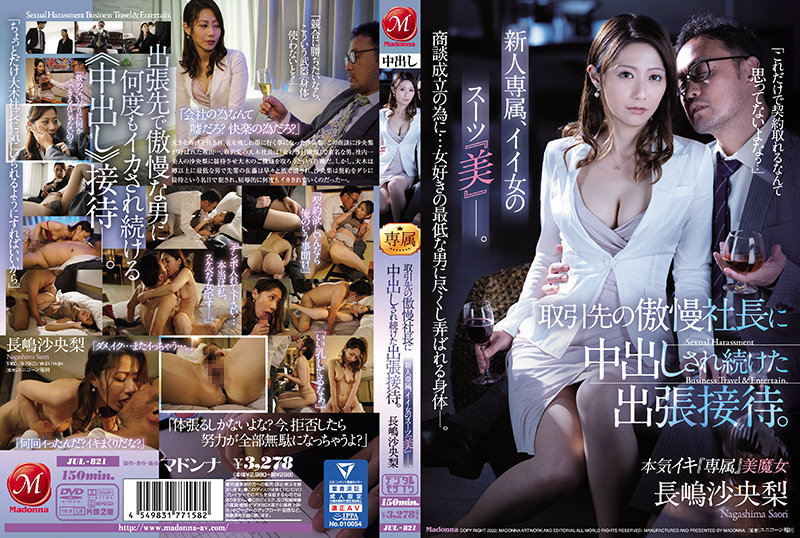 Information
[JUL-821] Business trip entertainment that kept being made vaginal use by the arrogant president of the business partner. Newcomer exclusive, good woman's suit "beauty"-. Saori Nagashima
Release date: 2022/01/11
Length: 150 mins
Cast: Saori Nagashima
Director: Unicorn Fukuda
Series: Business trip entertainment that kept being vaginalized by the arrogant president of the business partner.
Maker: Madonna
Label: Madonna
Genre: OL Mature Married Woman Slender Single Work Vaginal Digimo Sample Video
Reference: jul821
Average rating: Average rating:
Censored
Chinese Subtitles
Saori was entrusted with a big business talk and left her husband and went on a business trip. The reason why Saori was called to this business talk .... President Oki, a business partner, is a man famous for his "like of women" and "arrogance". It is a strategy of entertaining Saori of the company one beauty and taking the mood of Oki. However, Oki is the lowest man than rumors, and his senior Sato is quickly crushed with alcohol, Saori is committed in the name of entertaining Dashi with a contract, and it was humiliatedly squid many times ....