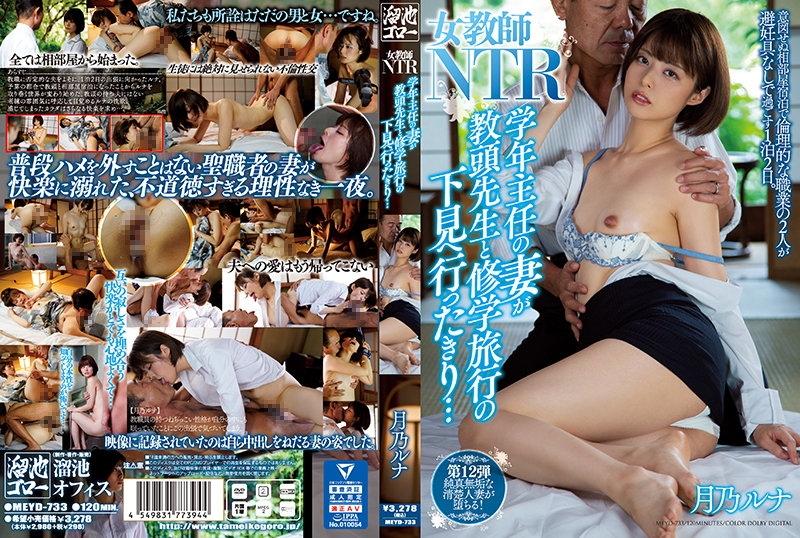 Information
[MEYD-733] The wife of the female teacher NTR grade chief went to the school trip with the vice president teacher ... Tsukino Luna
Release date: 2022/01/18
Length: 120 mins
Cast: Tsukino Luna
Director: Ryo Inugami
Series: Female Teacher NTR
Maker: Tameike Goro
Label: Tameike Goro
Genre: Female Teacher Married Woman Housewife Single Work Cuckold Cuckold, Cuckold, NTR Drama Vaginal Out Sample Video
Reference: meyd733
Average rating: Average rating:
Censored
Chinese Subtitles
Luna, a married woman teacher whose husband's way of thinking and the disstrule began to occur, goes to a shared room with the vice-principal at the look-down of the school trip. Although she was attacked and resisted by falling asleep, it did not take long until he fell into the sticky technique of the middle-aged old man who was fascinated there .... "I'm afraid I'm going to open a new door ..." 1 night and 2 days ... The heart of the married woman who opened the door has gone to the destination .... The 12th deep sorrow series.