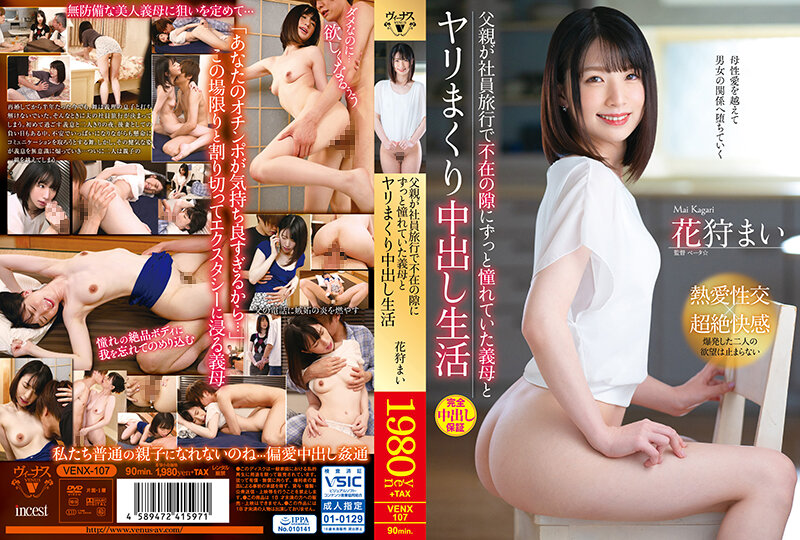 Information
[VENX-107] My father's mother-in-law and the life of vaginal vaginal work rolled up for a long time in the absence of a company trip
Release date: 2022/01/11
Length: 90 mins
Cast: Hanakari Mai
Director: Peter☆
Series: Life inside with mother-in-law who had longed for the absence of father on company trip
Maker: VENUS
Label: INCEST
Genre: Mature Married Woman/ Housewife Incest Single Work Cuckold, Cuckold, NTR Creampout Sample Video
Reference: venx107
Average rating: Average rating:
Censored
Chinese Subtitles
Even now, six months after remarriage, Mai was still unable to get to know her son-in-law. At such time, my husband's company trip is decided. A breath of righteousness and a night alone for the first time. Mai tries to communicate hard while being full of anxiety while being a bearer as a second wife. However, the brave figure unconsciously fuels the righteous breath ... At last, two people exceed the line of the parent and child.