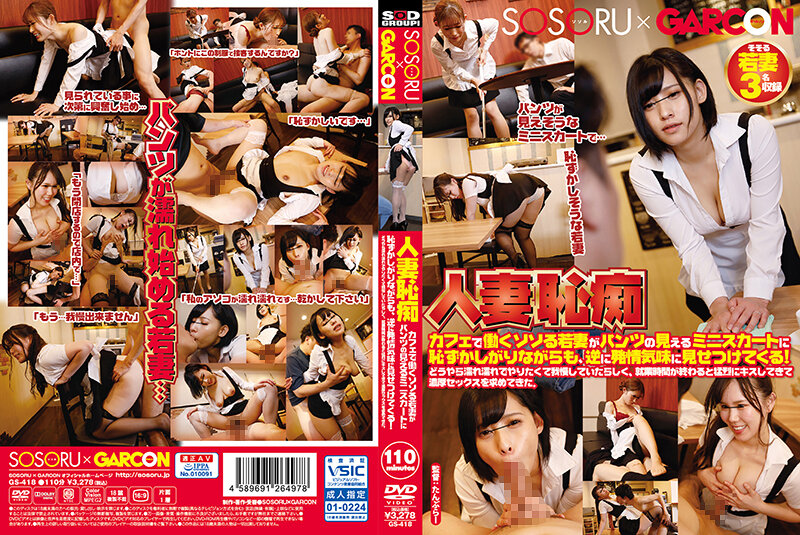 Information
[GS-418] Married Woman Shameful Young Wife Working In A Café Shows Off Estrus While Shy Of A Miniskirt With Pants Visible! Apparently she wanted to do it wetly and was patient, and when working hours were over, she kissed furiously and asked for rich sex.
Release date: 2022/01/13
Length: 110 mins
Cast: ----
Director: Tanbur-
Series: ----
Manufacturer: SOSORU×GARCON
Label: SOSORU×GARCON
Genre: Young Wife / Young Wife Miniskirt Panchira Sample Video Spring BIG Sale Vol.1
Reference: 1gs418
Average rating: Average rating:
Censored
Chinese Subtitles
Young wife working in a café with a miniskirt uniform. At first I'm embarrassed and try to hide my pants so I can't see them, but I'm estrus about what's being seen gradually and show off the panchira! And the pants get wet and I want to do it and I can't stand it, and when working hours are over, I kiss furiously! I have been seeking rich sex at the end! !