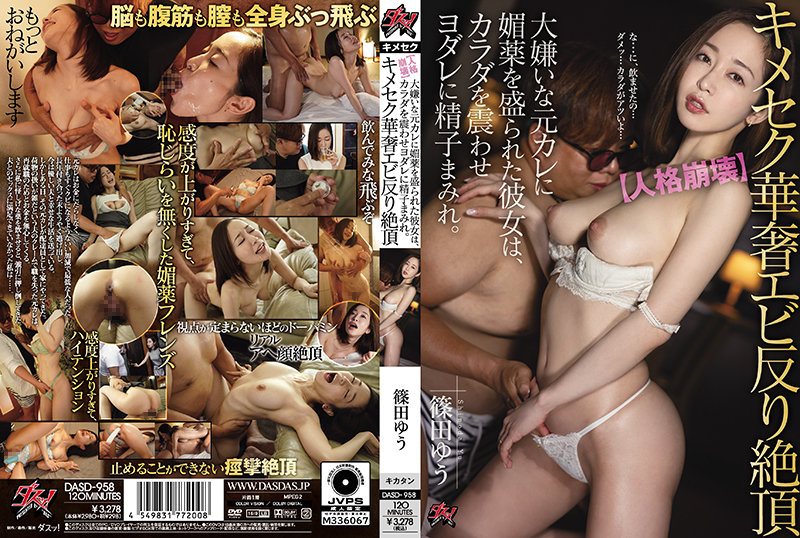 Information
[DASD-958] [Personality collapse] She who was piled up the aphrodisiac to a former kare who hates shakes the body and is covered with sperm in yodare. Kimesek delicate shrimp warping climax Shinoda Yu
Release date: 2022/01/11
Length: 120 mins
Cast: Shinoda Yu
Director: Mishima Rokusaburo
Series: [Personality collapse] ○○ Kimesek delicate shrimp warping climax
Maker: Dass!
Label: Dass!
Genre: Big Tits Single Work Nasty Hard Series Vaginal Cum Shot Drug Sample Video
Reference: dasd958
Average rating: Average rating:
Censored
Chinese Subtitles
The former curry was the lowest person by the amount of money sloppyness, and the work was not fired soon. After many years of dating, she finally fled, and now she lives a happy life with her gentle husband. However, the former carré came to the house as a deliveryman one day. The former Kare who lost the employment because of the husband's complaint that the treatment of luggage is miscellaneous does not mind money for the re-employment. In addition, when I made me take dubious medicine, I pushed it down forcicily. I was not satisfied with the sex with my husband.