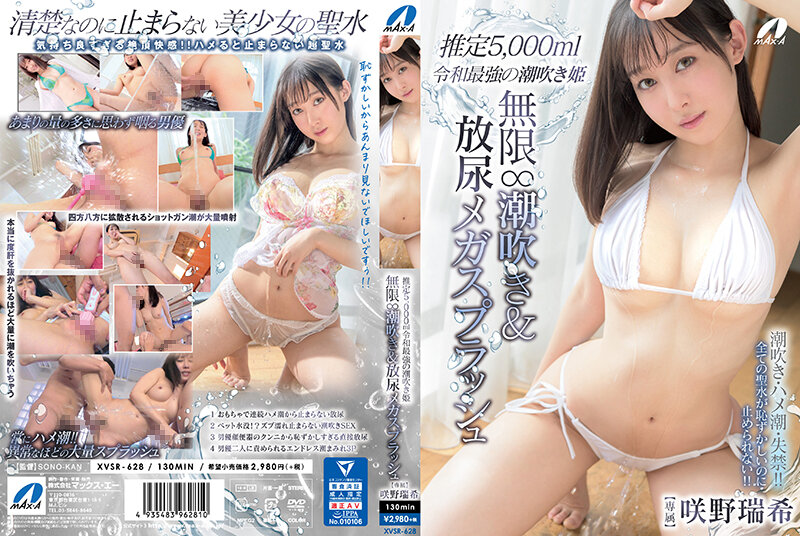 Information
[XVSR-628] Infinite ∞ Squirting & Mega Splash Mizuki Sakino
Release date: 2022/01/04
Length: 130 mins
Cast: Mizuki Sakino
Director: SONO-KAN
Series: ----
Maker: Max A
Label: Calen
Genre: Beautiful Breasts Single Work Masturbation Pissing , Leaking Squirting 3P / 4P Sample Video Spring BIG Sale 2nd
Reference: xvsr628so
Average rating: Average rating:
Censored
Chinese Subtitles
'Mizuki Sakino' 2nd is a work that puts a viewpoint on one of her strong points 'squirting' and first that was conspicuous in her debut work! Bed submerged!? Squirting, saddle tide, incontinence in squirting SEX that does not stop getting wet! ! In a state where all holy water is embarrassed but can not be stopped! ! The tide like a shotgun that is diffused in all directions so that it is truly amazed is sprayed with ridiculous momentum! Its amount, estimated 5,000ml!! Reiwa the birth of the strongest squirting princess! !