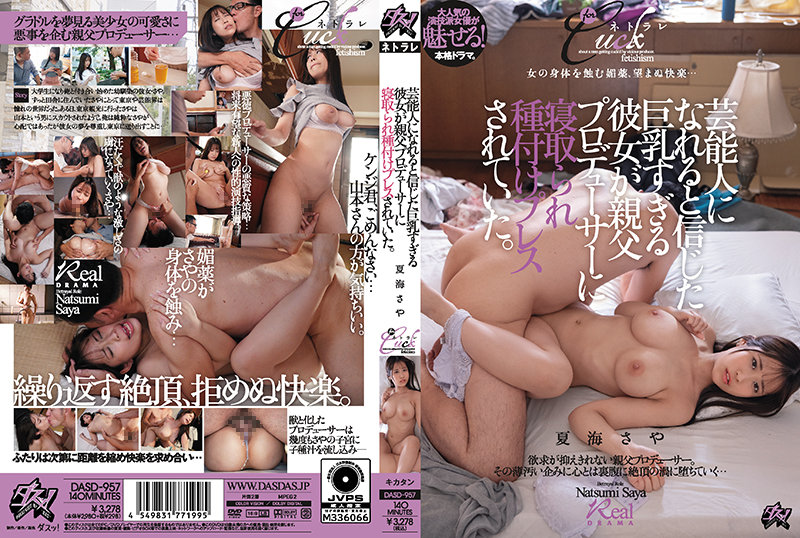 Information
[DASD-957] Too big who believed that she could become an entertainer was cuckolded by father producer and seeded press. Saya Natsumi
Release date: 2022/01/11
Length: 140 mins
Cast: Saya Natsumi
Director: Mishima Rokusaburo
Series: Cuckold Seeding Press
Maker: Dass!
Label: Dass!
Genre: Big Tits Single Work Cuckold Cuckold, Cuckold, NTR Drama Vaginal Out Sample Video
Reference: dasd957
Average rating: Average rating:
Censored
Chinese Subtitles
Her childhood friend since elementary school, Saya of hers began dating after she became a college student. For Saya, who had lived in the countryside for a long time, Tokyo and the show business were the worlds she admired. One day, Saya goes on a tour of Tokyo and is scouted by a man named Yamamoto. The pods that came back were a little floating, and I was worried about pure pods, but I decided to send her her dreams to Tokyo with respect. Yamamoto, who seemed sincere, did not know that he was actually trying to degenerate Saya by skillfully deceiving her words and corrupt his body and mind.