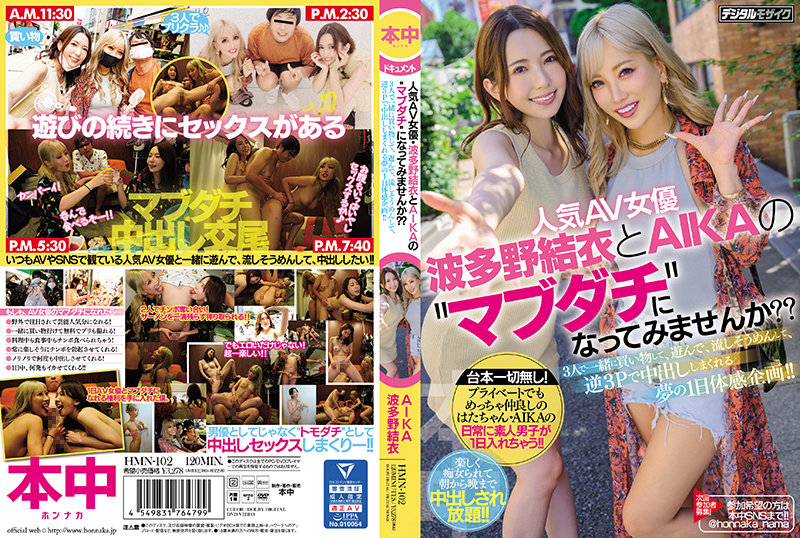 Information
[HMN-102] Why don't you be AIKA's 'Mabudachi' with popular AV actress Yui Hatano? Three people shop together, play, nagashi somen, and experience the dream of a dream that will be vaginal work in reverse 3P! !
Release date: 2021/12/28
Length: 120 mins
Cast: Hatano Yui AIKA
Director: Tiger Kosakai
Series: ----
Studio: Honchu
Label: Honchu
Genre: Slut Documentary Vaginal Cum 3P/4P Harlem Digimo Sample Video
Reference: hmn102
Average rating: Average rating:
Censored
Chinese Subtitles
If... If you become an AV actress and mabudachi, you may be able to vaginal A day when good friend combination Hatano Yui & AIKA spends with amateur boys! All the script pears! Reverse 3P vaginal rolled up with ad lib full opening! ! Two people compete for Harlem! It makes me squid many times a day, and every drop of semen is squeezed! But it's not just erotic! Playing... Eat rice... Purikura with three people! A dream one-day experience filled with fun and eroticism to deepen friendship with mabudachi vaginal co-ort copulation!