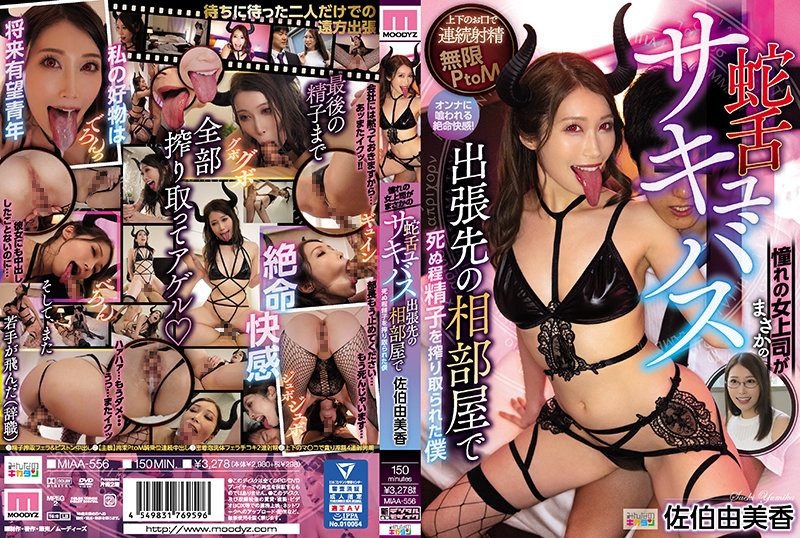 Information
[MIAA-556] I Saeki Yumika who was squeezed sperm so that the longing female boss died in the shared room of the rainy day snake tongue succubus business trip destination
Release date: 2022/01/04
Length: 150 mins
Cast: Saeki Yumika
Director: HAM.the MC
Series: ----
Studio: Moody's
Label: Minna no Kikatan
Genre: Slut Sister Single Work Cowgirl Cum Inside Blowjob Digimo Sample Video
Reference: miaa556
Average rating: Average rating:
Censored
Chinese Subtitles
The longing female boss transforms into a rainy day snake tongue succubus! Finally alone... A devil who is hungry to the end sucks infinite PtoM with the upper and lower mouths exploits sperm to the last drop! Promising sperm ... I love it entangled a long tongue in the, and it is immediately shot with a jubojubo tornado blowjob! A large amount of fire in the vagina with high-speed piling soon after resting! Saliva and man juice are aphrodisiac! Even if you ejaculate, you will immediately get full erection! I'm silent on the company... At this rate.... Death pleasure death acme that may be exhausted by this ejaculation! !