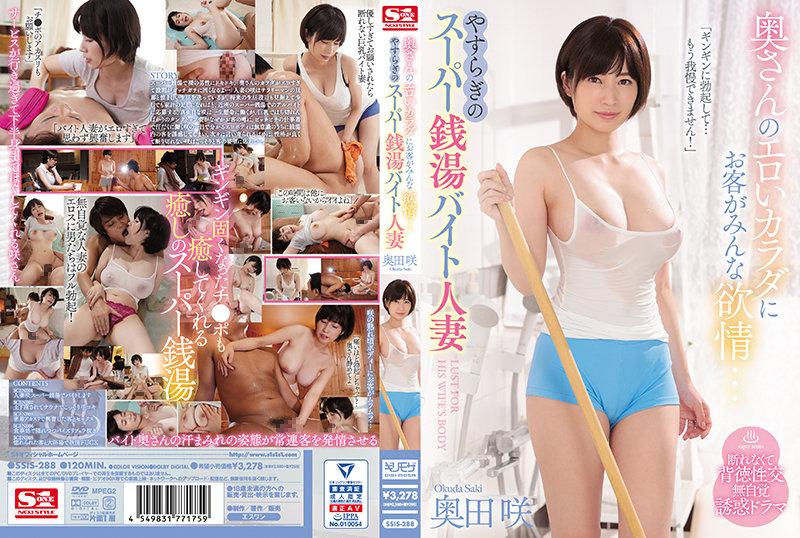 Information
[SSIS-288] All customers lust for the erotic body of the wife ... Yasuragi's Super Sento Byte Married Okuda Saki
Release date: 2022/01/11
Length: 120 mins
Cast: Okuda Saki
Director: Mamezawa Mametaro
Series: Yasuragi's Super Sento Byte Married Woman
Studio: Eswan Number One Style
Label: S1 NO.1 STYLE
Genre: Married Housewife Big Tits Single Piece Hot Spring Handjom Fucking GiliMosa Sample Video
Reference: ssis288
Average rating: Average rating:
Censored
Chinese Subtitles
Married woman Saki applies for the part-time job of the super public bath in the vicinity if it becomes a addition of the household spending even a little. Serious Bloom works hard, but the tank top appearance that is about to be cut off with big has become the reputation of customers. Pitch Pichi's work clothes and sweaty Saki's erotic body unconsciously seduce customers in the public bath, and they are approached one after another. Saki, whose personality is too good to be refused, secretly responds to the customer's request . A super sento byte married woman who heals Chipo who became Gingin.