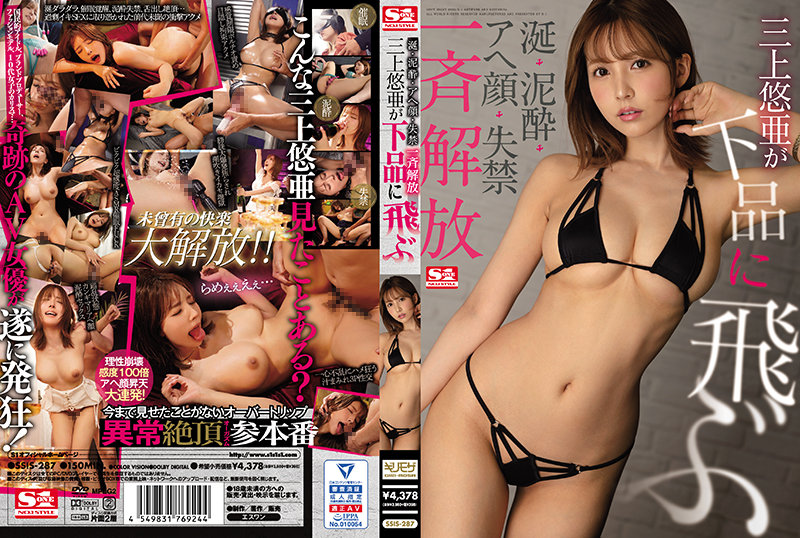 Information
[SSIS-287] Coveted mud , Ahe face, incontinence release All at once Yua Mikami flies vulgarly
Release date: 2022/01/11
Length: 150 mins
Cast: Mikami Yua
Director: Mon°C
Series: Unleash in Unison Fly vulgarly
Studio: Eswan Number One Style
Label: S1 NO.1 STYLE
Genre: Big Tits Single Work Nasty Hard Idols & Entertainers Squirting Gilimosa Sample Video
Reference: ssis287
Average rating: Average rating:
Censored
Chinese Subtitles
Have you ever seen such a vulgar Mikami Yua? National idol, fashion model, brand producer, No.1 charismatic AV actress finally goes mad! ? Coveted Daradara, Bikbik Event ●, Gangimari Mud ● Incontinence, Put Out Your Tongue In A Single Mind Disorder And... Unprecedented shock Acme hell possessed by excessively rolled sex! "I'm crazy!" Ahe face ascension with 100 times sensitivity! Overtrip abnormal climax that has never been shown so far to release unprecedented pleasure!