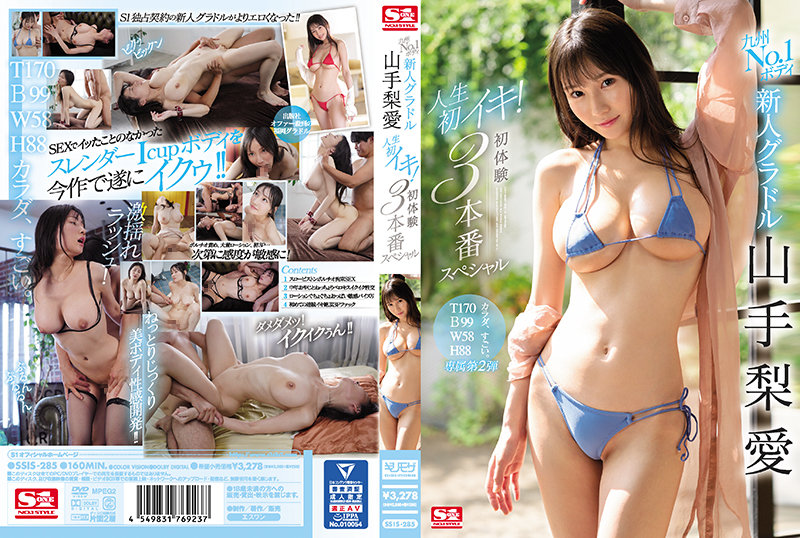 Information
[SSIS-285] Kyushu No.1 Body Rookie Gradle Yamate Rin Ai Life's First Iki! First Experience 3 Production Special
Release date: 2022/01/11
Length: 160 minutes
Cast: Yamate Rina
Director: Trendy Yamaguchi
Series: First Experience ○ Production Special
Studio: Eswan Number One Style
Label: S1 NO.1 STYLE
Genre: Big Tits Single Piece 3P/ 4P Lotion Oil Girimoza Sample Video
Reference: ssis285
Average rating: Average rating:
Censored
Chinese Subtitles
T170B99W58H88's amazing, exclusive second work of the body 'Yamateshi Ai'! She is the owner of Fukuoka, no Kyushu No.1 body where gravure appearance offer comes from the publisher, but actually I had never got it with SEX! 3 productions to develop such a sexual feeling slowly! Erogenous development with slow sex, middle-aged dad licking tech, mass lotion, intense piston 3P and erogenous zone are stimulated soggy, finally, too beautiful body is Iku! !