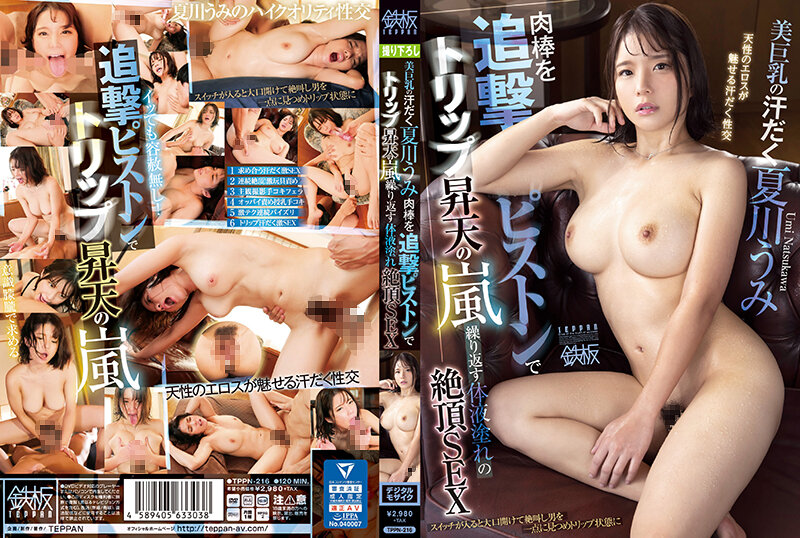 Information
HD [TPPN-216] Beautiful big sweaty Natsukawa Umi The storm of trip ascension with a pursuit piston With a piston, the climax SEX of repeated fluid coating
Release date: 2022/01/18
Length: 120 mins
Cast: Natsukawa Umi
Director: ----
Series: ----
Studio: TEPPAN
Label: TEPPAN
Genre: Beautiful Breasts Big Tits Single Work Nasty Hard Series Vaginal Cum Shot Sweaty Digimo Sample Video Spring BIG Sale 2nd
Reference: tppn216
Average rating: Average rating:
Censored
Chinese Subtitles
Natsukawa Umi of beautiful big who is good to rub it on the body that makes you want to suck and lick it and descend on the iron plate! It does not stop any longer once the switch is turned on though it looks naïïm at first glance. Every time she feels it, she opens her mouth and screams out loud, and shows her that she said that there is no more pleasure with a face that is indemnity. The true pleasure of a beautiful busty girl that no one knows is here.
Free points for the first time 1,000 yen!