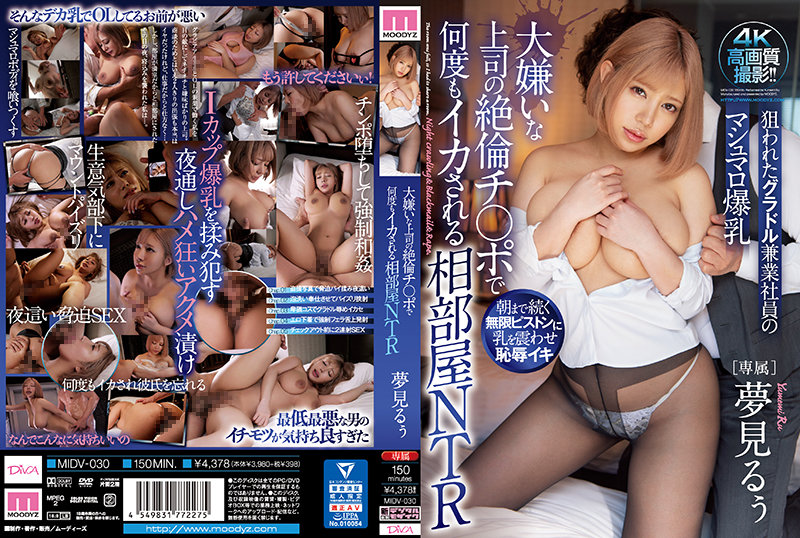 Information
[MIDV-030] Targeted Gradle Side Job Employee Marshmallow Huge Breasts A Shared Room NTR Dreaming That Is Squid Many Times With A Boss Who Hates Unequaled Chipo
Release date: 2022/01/18
Length: 150 mins
Cast: Dreaming
Director: Captain Ehara
Series: ----
Studio: Moody's
Label: MOODYZ DIVA
Genre: Big Tits Single Work Cuckold Cuckold / Cuckold NTR Idol / Entertainer Blowjob Fucking Digimo Sample Video GW Big Thanksgiving Day 2022
Reference: midv030
Average rating: Average rating:
Censored
Chinese Subtitles
Exclusive Dreaming First NTR Work Gradle Body Of Huge Breasts I Cup In The Trap Of Sexual Harassment Boss Is Made Saddle Corruption All Night In A Shared Room With No Escape! Dream that she can not resist even if she is threatened with voyeur photos and attacked in bed. It is made to besides the boyfriend with an unforgiving unequaled unequaled piston, and the body that enjoys deca milk, horse riding. I was made to change into an obscene costume and amhamed in a gravure pose, and before checking out, I kept being squid while calling my boyfriend ... The shared room NTR continues through the night.