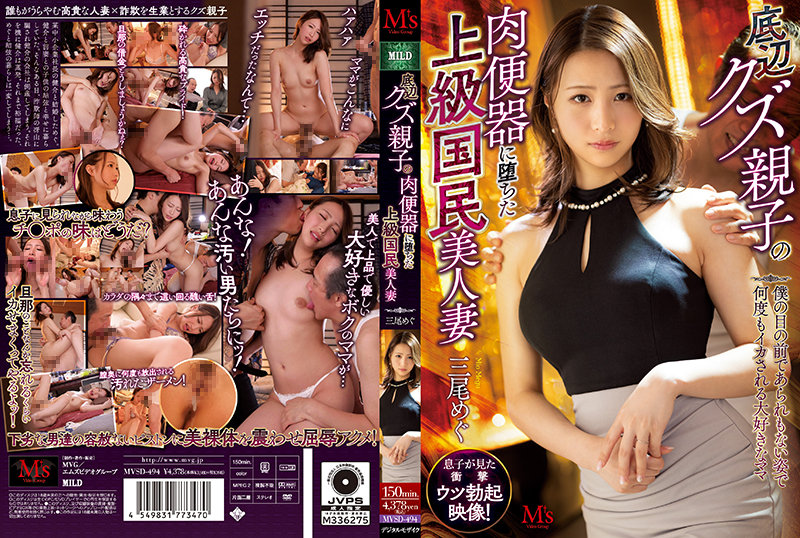 Information
[MVSD-494] A senior national beautiful wife who fell into the meat urinal of a bottom kuz parent and child My favorite mom Mio Megu who is made acme many times in a figure that is not hailed in front of me
Release date: 2022/01/18
Length: 150 mins
Cast: Mio Megu
Director: Fumigo Maeda
Series: Senior National Beautiful Wife Who Fell Into Bottom Kudzu Parent and Child's Meat Urinal
Studio: M's Video Group
レーベル: M's video Group
Genre: Humiliated Married Woman Housewife Single Work Cuckold Cuckold/ Cuckold/ NTR Vaginal Injection 3P/ 4P Digimo Sample Video GW Big Thanksgiving Day 2022
Reference: mvsd494
Average rating: Average rating:
Censored
Chinese Subtitles
My Favorite Mom Who Is Beautiful, Elegant And Gentle ... To such dirty men! I don't think mom was so... (erection). A noble married woman who ennoys everyone× a kuz parent and child who makes a living of fraud. Meg married Kensuke, a small and medium-sized enterprise president. Kensuke and his ex-wife lived happily with their children Yuzuru. One day, kensuke's company goes bankrupt because he is deceived by the fraudster Saeyama. Taking advantage of it, Kensuke evaporates. Megu and Yuzuru,who had been wealthy until then, will change their lives completely.