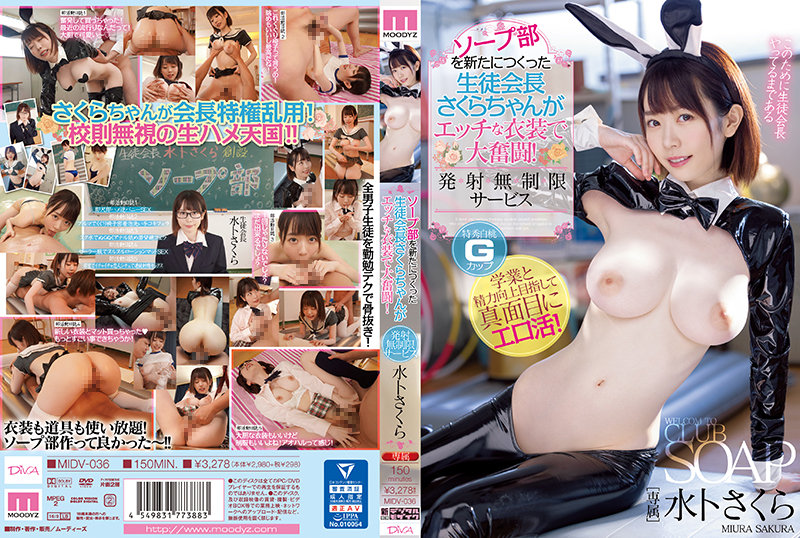 Information
Full HD [MIDV-036] Student council president Sakura who newly made the soap club struggles greatly with costumes! Launch Unlimited Service Sakura Mizuura
Release date: 2022/01/18
Length: 150 mins
Cast: Mizuura Sakura
Director: Kyosei
Series: The student council president who created the soap club struggles greatly in a costume!
Studio: Moody's
Label: MOODYZ DIVA
Genre: Schoolgirl Beautiful Girl Big Tits Single Piece Cosplay Digimo Sample Video Health Soap GW Thanksgiving Day 2022
Reference: midv036
Average rating: Average rating:
Censored
Chinese Subtitles
[I, Student Council President Sakura Mizuura declares the creation of soap club! ] Sakura-chan who forcibly made the soap club using the position of the student council president! A large amount of bold costumes including lotion mats, passing chairs, and recently trendy reverse bunnies! Periscope for boys immediately saddle, Icharabsich's launch unlimited service greatly! Raw saddle heaven of school rule disregard during club activities! The dream of the student council president Sakura who enjoys youth and sex spring is to become No.1 Awahime!