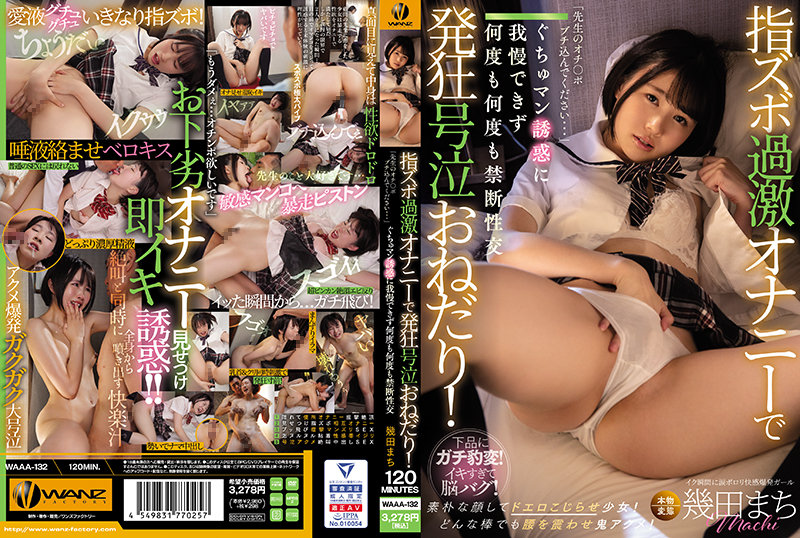 Information
Full HD [WAAA-132] "Please put in your teacher's Ochi ○ Pobuchi ..." Finger Sub extreme masturbation crazy crying begging! I can not stand the guchuman temptation forbidden sexual intercourse Ikuta Ikuta machi again and again
Release date: 2022/01/04
Length: 120 mins
Cast: Ikuta Machi
Director: ----
Series: ----
Studio: Wan's Factory
Label: WANZ
Genre: Schoolgirl Slut Single Work Vaginal Cum Inside Blowjob Masturbation Sample Video GW Big Thanksgiving Day 2022
Reference: waaa132
Average rating: Average rating:
Censored
Chinese Subtitles
[Lacrimal gland crash! ] Crying, madness, large convulsions! Seriously visible and the contents are libido muddy girls! Majiyaba! The moment she who is venting her sexual desire with delusional masturbation with her favorite teacher became alone with patience limit ... Finger Zub Show Off Manzuri To Gutu Wet Mako! "No more ... Please give me ochi ○ po", and Ikubik climax with Your Your Pupil. And I look at her who goes crazy and is excited and rolled up with a teacher who runs away! I tremble with acme explosion and cry and spray pleasure juice from the whole body!