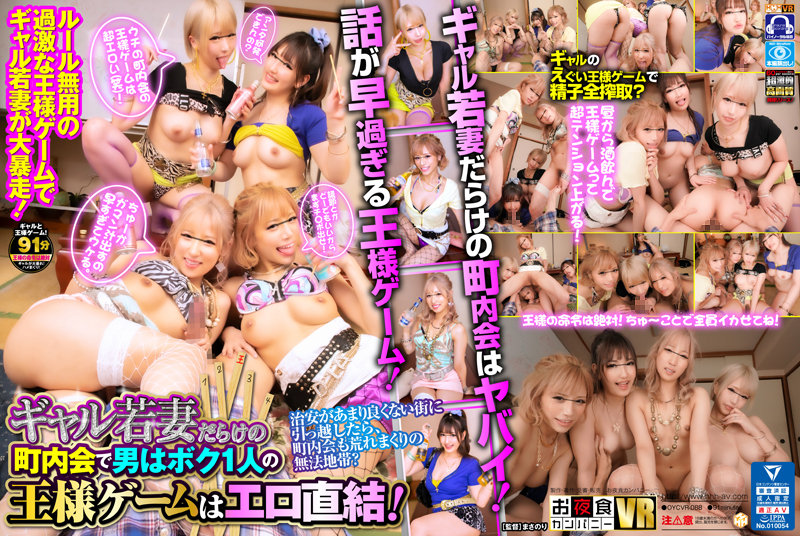 Information
Full HD [OYCVR-088] 【VR】 A man is my one king game is directly connected to eroticism in a neighborhood association full of gal young wives!
Publish Date: 3 May/ 2022
Release date: 2022/05/03
Length: 92 mins
Cast: ----
Director: Masarri
Series: Gal VR
Maker: Night Meal Company
Label: HHH-VR (HHH Group)
Content Type: 3D
Genre: High Quality VR Married Woman/ Housewife Young Wife / Juvenile Gal Harlem Bitch Cowgirl Blowjob ORGY VR Exclusive Exclusive Distribution
Reference: oycvr00088
Average rating: View reviews
Purchase your long-awaited home in the age of marriage! However, the officer of the neighborhood association has been forcily pushed immediately after moving. For the time being, when I went to the meeting place, all the gal young wives of gorigori except me! I'm late, so I'm going to be a drinker (Is this neighborhood association okay?) I was worried, but apparently he was serious about the agenda. Hmmm, what do you do at the bazaar today's agenda? That's what it is. Indeed, the king game, I think that it is good. ... No, no, no! I tried it, and suddenly I said, "The king is a blowjob!" and "The king is a cunnilingus!" "Sex with the king!!" is a gal young wife king who is sucking on my chipo with a rule gun disregard, and kintama is not empty every month! !