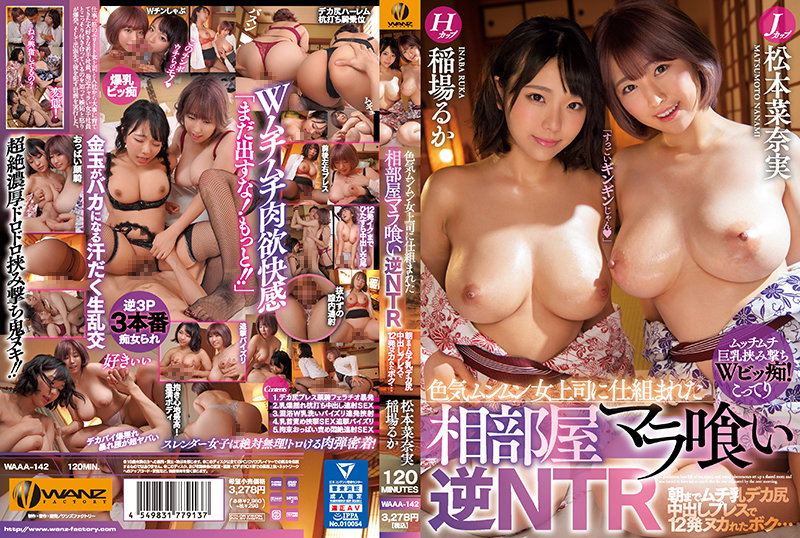 Information
Full HD [WAAA-142] I Was 12 Shots With A Whip Milk Deca Ass Creampent Press Until The Morning In the Morning In The Room Mala Eating Reverse NTR Structured By The Sexy Munmun Female Boss ... Inaba Karu Matsumoto Nanami
Release date: 2022/02/01
Length: 120 mins
Cast: Matsumoto Nanami Inaba Karu
Director: ----
Series: Shared Room Mara Eating Reverse NTR Structured By The Shy Munmun Female Boss
Studio: Wan's Factory
Label: WANZ
Genre: Busty Cowgirl Creampie Fucking Sample Video Female Boss GW Big Thanksgiving Day 2022
Reference: waaa142
Average rating: Average rating:
Censored
Chinese Subtitles
[It is sandwiched between W big female boss and is slutty! ] Sexe Munmun sexual desire Maki out Mako until the gold ball becomes stupid 12 shots Nuki] I heard the rumor that she was able to do recently to my favorite junior and set up a shared room on a business trip destination and forcibly cuckold plan! pinching and shooting adhesion to him who is bibi! Deca Ass Face! Single-mindedly erects explosion swinging pile driving cowgirl fire! "It's still my turn!" he said. And yari until morning! Sweaty meat bullet whip reverse 3P that slender girls can never do!