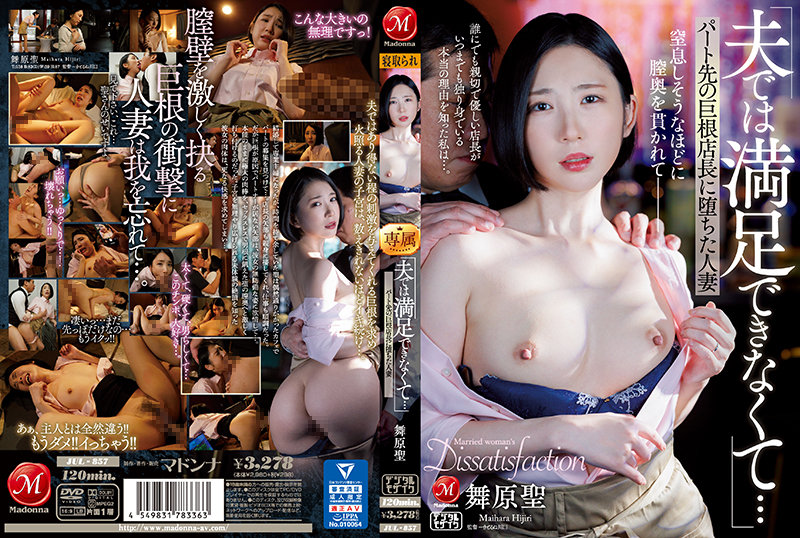 Information
Full HD [JUL-857] I Can't Be Satisfied With My Husband ... Married Woman Maihara Sei who fell into a big store manager of part destination
Release date: 2022/02/08
Length: 120 mins
Cast: Maihara Sei
Director: Kawaguchi, Ritrine
Series: I Can't Be Satisfied With My Husband...Married Woman Who Fell Into A Big Store Manager In Part
Maker: Madonna
Label: Madonna
Genre: Mature Woman Occupation Various Married Women And Housewives Affair Single Pieces Big Cock Digimo Sample Video GW Big Thanksgiving Day 2022
Reference: jul857
Average rating: Average rating:
Censored
Chinese Subtitles
I got married and became a full-time housewife, but Sei, who had too much time, happened to find a part-time job at a passing café . The manager, Yabe, also treated me with each other, and my work was going well. However, Yabe who does not have a partner because of a big is lustful for her defenseless appearance.... The meat stick of the maximum size was violently hit to the vagina interior of the holy who starved for the phallic in sexlessness like instinct. Her body, who knows the climax of unexperienced to be forcibly spread the uterus, seeks further pleasure ....