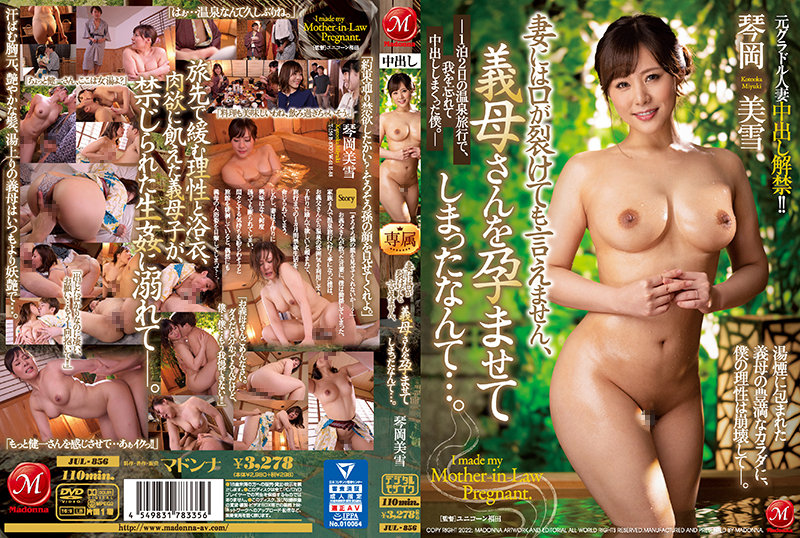 Information
Full HD [JUL-856] Former Gradle Married Woman Vaginal Release Ban! ! I can't say to my wife even if my mouth is torn, I've impregnated my mother-in-law . -On a two-day, one-night hot spring trip, I forgot myself and made vaginal starch. - Miyuki Kotooka
Release date: 2022/02/08
Length: 110 mins
Cast: Kotooka Miyuki
Director: Unicorn Fukuda
Series: I Can't Tell My Wife Even If My Mouth Is Torn, I've Impregnated My Mother-in-law.
Maker: Madonna
Label: Madonna
Genre: Mature Married Woman Housewife Busty Single Piece Hot Spring Vaginal Digimo Sample Video GW Big Thanksgiving Day 2022
Reference: jul856
Average rating: Average rating:
Censored
Chinese Subtitles
"Will you show me my grandson's face soon...?", I was upset by the words my father-in-law released. I was asked by my father-in-law to work hard to make children using the atmosphere of the hot spring, and I was ordered to live ascetic life for a month until the trip. However, my wife is not interested in making children, and no matter how many times she invites her, she refuses, and when she wanders around the inn to drown her in agony, she accidentally witnesses her mother-in-law's bathing appearance .