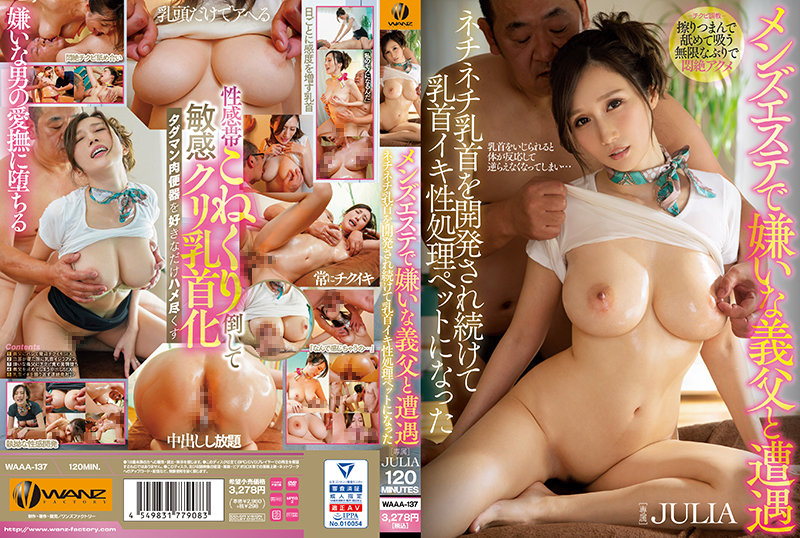 Information
Full HD [WAAA-137] Encounter with a father-in-law who dislikes men's esthetics Continued to develop Netinechi nipples and became a nipple Iki treatment pet JULIA
Release date: 2022/02/01
Length: 120 mins
Cast: JULIA
Director: ----
Series: Encounter with father-in-law who hates men's beauty salon
Studio: Wan's Factory
Label: WANZ
Genre: Busty Slender Single Piece Cuckold Cuckold Cuckold NTR Creampie Fucking Sample Video GW Big Thanksgiving Day 2022
Reference: waaa137
Average rating: Average rating:
Censored
Chinese Subtitles
JULIA started working in men's esthetics because it was not enough to earn only her husband. However, JULIA who was barre to the father-in-law who hated it one day, and was caught in weakness is made an esthetic lady dedicated to her father-in-law .... In the store and at home, the nipples are messed down almost every day, and it becomes sensitive enough to be good only with nipples! The vagina was also remade in the shape of father-in-law Chipo and made to remember the raw saddle climax! It is lent to an acquaintance with a Tadaman treatment and falls into a criminal processing pet with infinite chikuiki 3P ...!