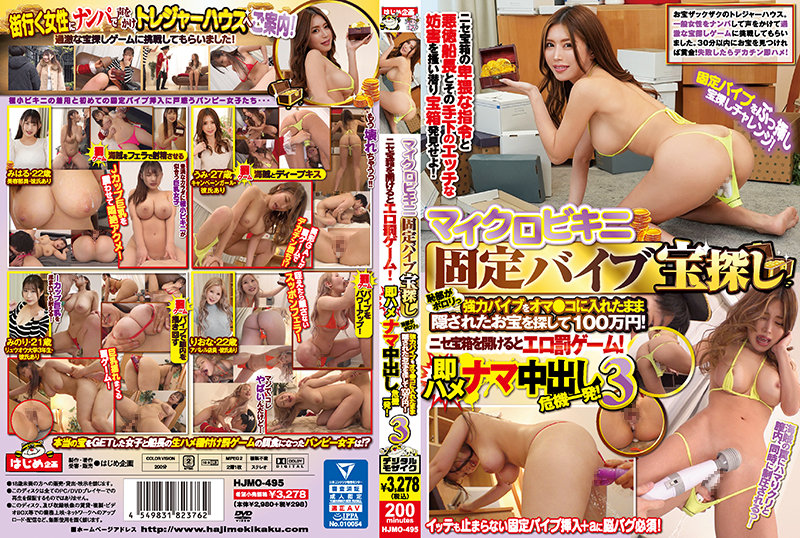 Information
Full HD [HJMO-495] Micro Bikini Fixed Vibe Treasure Hunt 3 1 million yen looking for hidden treasure while putting the pubic powerful vibe in the omako! Fake treasure chest opening and erotic punishment game! Immediately Hamenama Nakaguchi Crisis One Shot!
Released date: 17 May 2022
Length: 200 minutes
Performers: ----
Director: Johan Yuan
Series: Micro Bikini Fixed Vibes Treasure Hunt
Manufacturer: Introduction Planning
Label: Introduction
Genre: Shame Zhongli Vibe Squirting Decatin Big Cock Digimo Sample Video
Model No.: hjmo495
Average Rating: Average Rating:
Discover the real treasure chest by sneaking through the obscene instructions of fake treasure chests and the naughty sabotage of the unscrupulous pirate captain and his minions! Insert fixed vibes and challenge the treasure hunt! Girls are confused by wearing miniature bikinis and inserting fixed vibes for the first time. Exquisitely strong and weak control of the vibration of the fixed vibe with one minute bikini shame anxiety and pirate erotic men, which may cause the genital area to become polozy if you move even a little vigorously! What about the Pampy girls who fell prey to the raw seeding punishment game!?