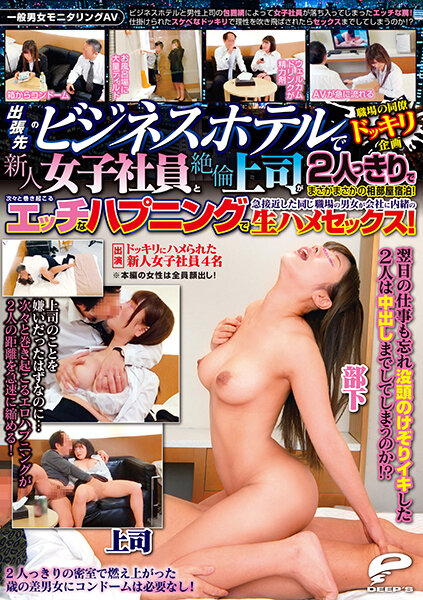 Information
Full HD [DVDMS-816] General Gender Monitoring AV Workplace Colleague Dokkiri Planning At the business hotel where the business trip destination is located, a new female employee and a boss who are desperate are alone and stay in a shared room without any way! A man and a woman in the same workplace who suddenly approached with naughty happenings that unfolded one after another secretly had raw sex in the company! I forgot about the next day's work and immersed myself in it...
Released date: 17 May 2022
Length: 255 minutes
Performers: ----
Director: Kikufuku
Series: General Gender Monitoring AV
Manufacturer: Deeps
Label: DEEP'S
Genre: OL Planning Voyeurism / Peeping Amateur Nakade More than 4 hours work Sample video
Ident Number: dvdMS816
Average Rating: Average Rating:
I want to have sex with a new female employee I care about! Ever wondered? We recruited a boss who wished to do so, and with the cooperation of the owner of the business hotel, we shared a male and female colleague who were on a business trip! And in order to shorten the distance between the two of them, erotic ~ dokkiri is deployed in the room! Pushed by the Skébé Happening, a new female employee secretly asks for a desperate erection chi-po in the company!? Monitor the vivid exchanges and naughty developments of the two with complete voyeurism!