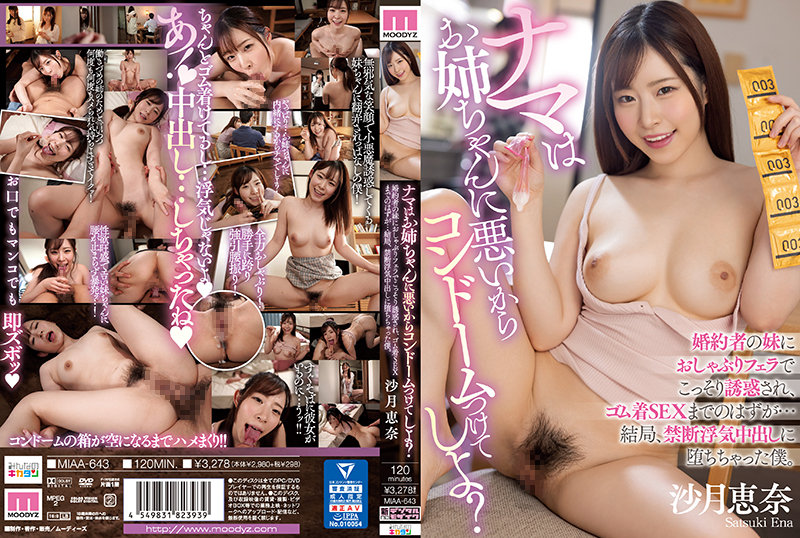 Information
Full HD [MIAA-643] Nama is bad for your sister, so why don't you put a condom on it? Seduced by his fiancée's sister with a pacifier, it should be up to the rubber sex... In the end, I fell for a forbidden affair. Ena Satsuki
Released date: 17 May 2022
Length: 120 minutes
Cast: Ena Satsuki
Director: Kitorune Kawaguchi
Series: ----
Manufacturer: Moody's
Label: Everybody's Kikatan
Genre: Bishōjo Slut Solo Work Sleepover, Bedridden, NTR Middle-Out Blowjob Digimo Sample Video
Ident Number: miaa643
Average Rating: Average Rating:
"You're wearing rubber properly, and you're not cheating, are you...?" her sister Ena who is job hunting comes to our house while she is living with us...The little devil seduces her on the grounds of 'rubber arity'! While saying that it is for the sake of my sister who is hard to work, I secretly my cock! Whether it's your mouth or your, it will come to you every now and then! Even though she is right next to me, I can't stop my hips from my sexually aroused and erotic sister and I've her many times... Wow! "I'm going to keep it a secret from your sister, okay?" the box of condoms was empty, and I continued to give in to the temptation.