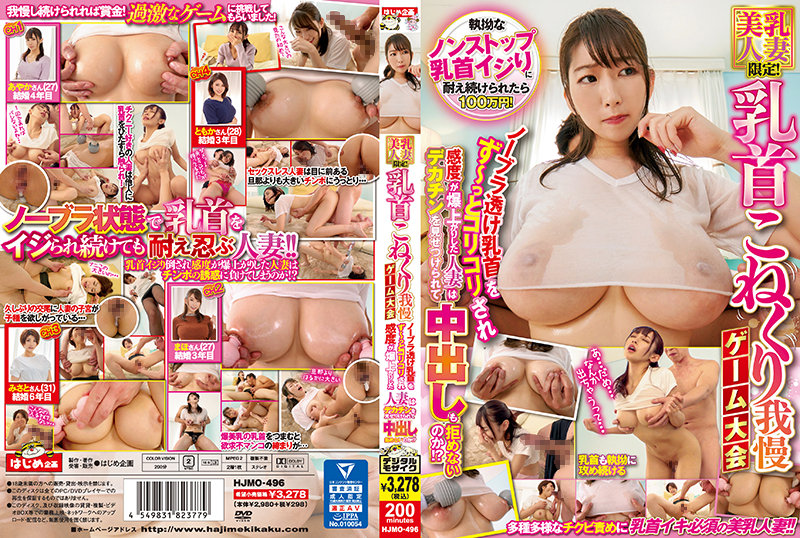 Information
Full HD [HJMO-496] Beautiful Baby Wife Limited! Nipple kneading endurance game tournament No bra sheer nipples ~ Anyone whose sensitivity exploded after being stiffened and the wife can not refuse to go inside and out when showing off the decatin!?
Released date: 17 May 2022
Length: 200 minutes
Performers: ----
Director: Johan Yuan
Series: Nipple Knead Endurance Games Tournament
Manufacturer: Introduction Planning
Label: Introduction
Genre: shame busty chuu-out digimo sample video no-bra
Model No.: HJMO496
Average Rating: Average Rating:
If you can continue to endure pleasure and shame, you will win a prize! Guide the beautiful nanny wife who goes to the city with a radical game that claims to be a wake-up call! If you endure relentless non-stop nipple bullying, 1 million yen! A wife who endures being bullied with sensitive nipples with no bra!! Will a man whose nipples are bullied and his sensitivity explodes give in to the temptation of a cock?! A chickney lover's wife is constantly touched by another person's nipples, and a sexless wife is mesmerized by a larger than her husband in front of her.