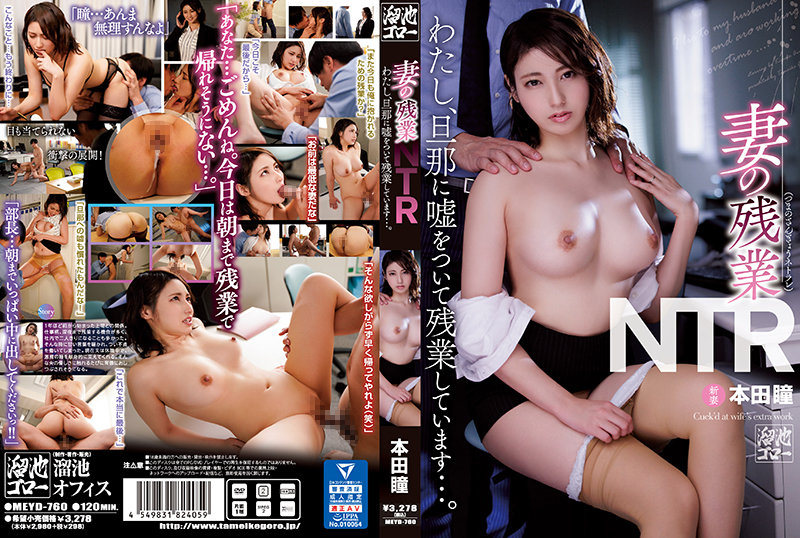 Information
Full HD [MEYD-760] Wife's Overtime NTR I'm working overtime lying to my husband.... Eyes of Honda
Released date: 17 May 2022
Length: 120 minutes
Cast: Eyes Honda
Director: Shiro Ascension
Series: Wife Overtime NTR
Manufacturer: Tameike Goro
Label: Tameike Goro
Genre: Human Wife / Housewife Affair Single Work Sleepover, Bedridden, NTR Drama Naka-Out Sample Video with Bonus / Set Product
Ident Number: MEYD760
Average Rating: Average Rating:
"You... Sorry. I can't seem to go home overtime until morning today..." The relationship with the department manager that began six months ago. There were many opportunities to work overtime until late at night, and there were many cases where they were alone in the company. At such a time, he whispered sweet words and ended up being unfaithful. Even now, after being swept away by temporary emotions, the relationship continues... Every time I touch the kindness of my husband, who supports me with devotion, I feel like I am crushed by immorality. The footsteps of doom were steadily approaching...