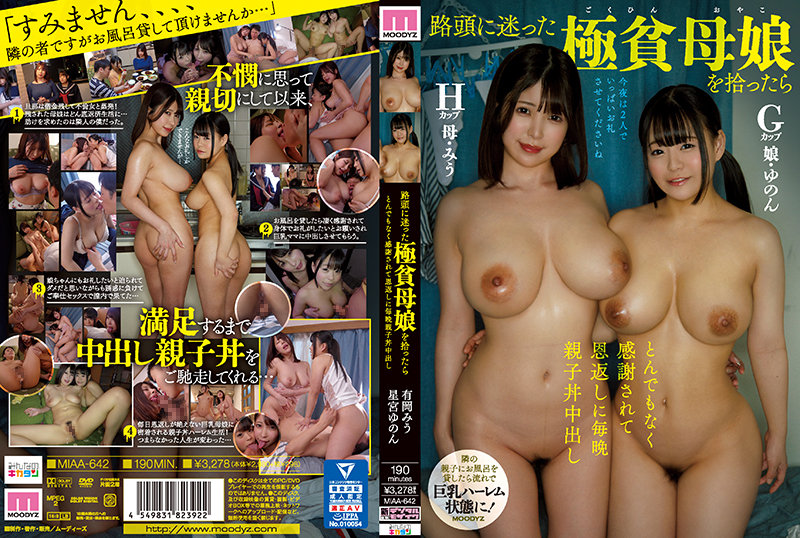 Information
Full HD [MIAA-642] If you pick up a destitute mother and daughter who got lost on the street, you will be thanked tremendously, and in return the favor, you will go out every night to the parent-child bowl Miu Arioka Yunon Hoshinomiya
Released date: 17 May 2022
Length: 190 minutes
Cast: Miu Arioka Yunon Hoshinomiya
Director: Jinho Dazai
Series: ----
Manufacturer: Moody's
Label: Everybody's Kikatan
Genre: Busty Chude Blowjob Paisley 3P・4P Digimo Sample Video
Ident Number: miaa642
Average Rating: Average Rating:
【W busty parent-child bowl life】 The husband evaporates with an affair woman leaving debt! The mother and daughter left behind are in a life of repayment in the depths ... It was my neighbor who asked for help. When I lent her a bath, she was very grateful and asked to thank me with her body, and she let me go inside by a busty mom. I wanted to thank my daughter and I thought it was no good, but I succumbed to the temptation and ended up in my vagina with service sex... A parent-child bowl harem life that is closely tied to a busty mother and daughter who never cease to return the favor every day! My boring life has changed...