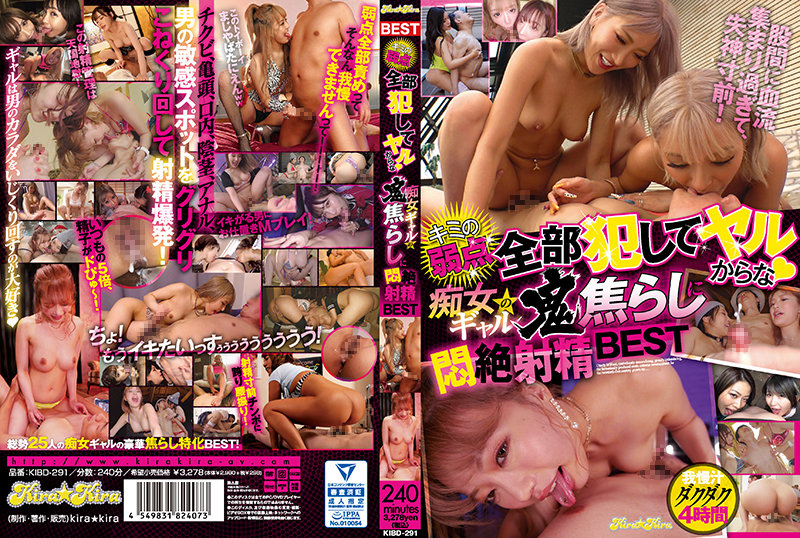 Information
Full HD [KIBD-291] all your weaknesses and yal from yal gal
Released date: 17 May 2022
Length: 240 minutes
Cast: Mina Kitano Maria Nagai Mao Hamasaki Nozomi Arimura Kazuka Maejima Miki Sato no Ka (Momoka Kato) Miyu Sakura Hana Ichigo Leaf Reona Tomiyasu ▼Show All
Director: ----
Series: kira☆kira BEST
Manufacturer: kira☆kira
Label: kira☆kira
Genre: Gal Big Breasts Equestrian Position Tekoki Best Compilation Over 4 hours Sample Video
Ident Number: kibd291
Average Rating: Average Rating:
I can't stand blaming all my weaknesses for that---! Tingling, glans, mouth, penis,, ejaculation explosion by kneading the man's sensitive spots! Five times more sperm than usual! Too much blood flow gathered in my crotch, and I almost fainted! M play to punish the excited man! Straddling his on the verge of ejaculation, he swayed his hips! A total of 25 gals in the luxury and scorching specialty BEST! Endurance juice dukdak 4 hours! Hey! I'm so excited!