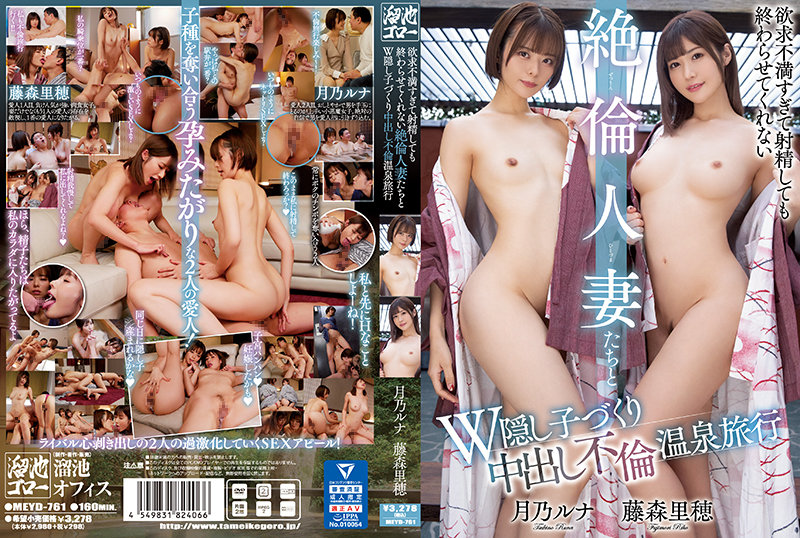 Information
Full HD [MEYD-761] Desperate wives who are too frustrated to end even if they ejaculate and W Hidden child making affair hot spring trip Tsukino Luna Fujimori Riho
Released date: 17 May 2022
Length: 160 minutes
Cast: Luna Tsukino Riho Fujimori
Director: Kazukogoro Kaneda
Series: ----
Manufacturer: Tameike Goro
Label: Tameike Goro
Genre: Slut Affair Sleepover, Bedridden, NTR Middle-Out Harlem Sample Video with Bonus
Ident Number: MEYD761
Average Rating: Average Rating:
<Two mistresses who like me too much compete for seeds! The dates of the hot spring trip that I was looking forward to > have been booked! "Let's have a fierce sex like always" "You like moist sex better, don't you?" "Let's decide here which one is the best!" a luxurious harem experience where sperm is squeezed out without time to rest! Melted in the mistress swamp of too much hip swing and entanglement!