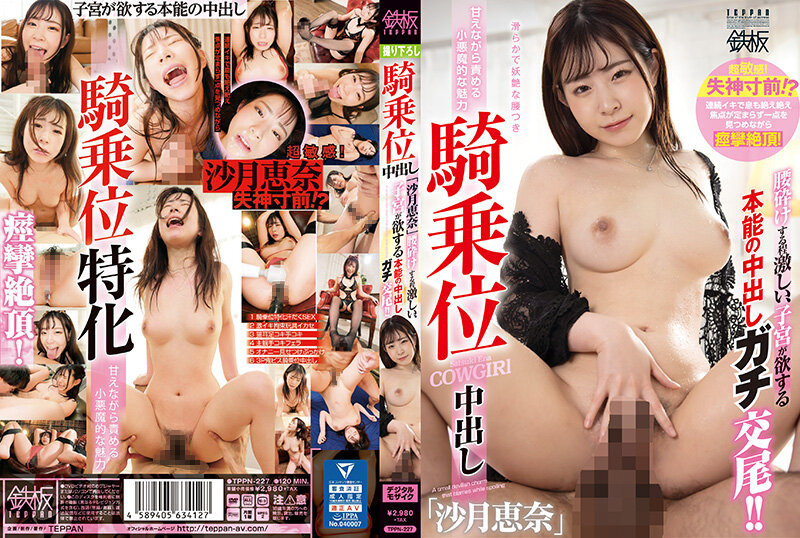 Information
Full HD [TPPN-227] Equestrian position chuu-out "Ena Satsuki" waist-shattering intense, guttural in-and-out mating of the instinct that the womb wants!!
Released date: 17 May 2022
Length: 120 minutes
Cast: Ena Satsuki
Director: ----
Series: ----
Manufacturer: TEPPAN
Label: TEPPAN
Genre: Bishōjo Solo Work Equestrian Position Nakade 3P・4P Sweaty Digimo Sample Video
Ident Number: TPPN227
Average Rating: Average Rating:
Ena Satsuki drives a man crazy in a fierce pice riding position and squeezes out his sperm! Ena, who desperately wants a meat stick, straddles the man as her instincts demand. I don't need a conversation. One hot kiss turned on the switch, climaxing as they felt each other and were serious about sex. As if as a testament to this, his body was drenched in sweat, his hips were becoming more and more intense, and finally he received the white liquid with his own mako.