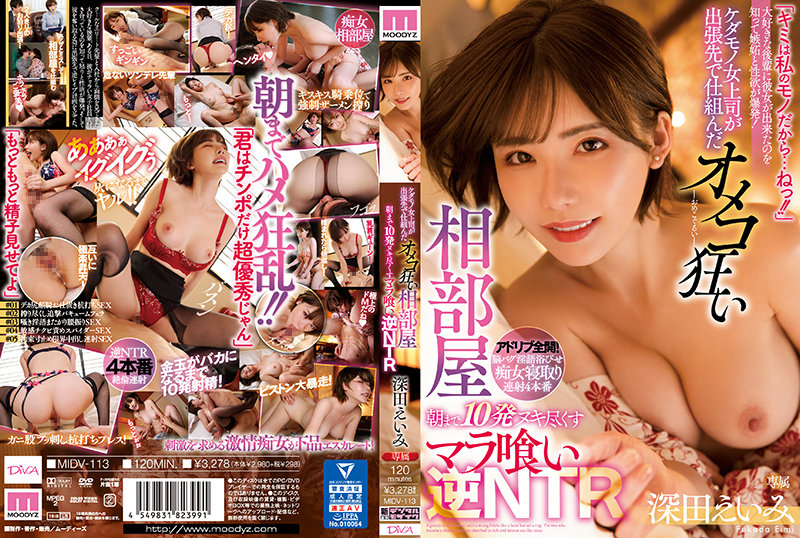 Information
Full HD [MIDV-113] Omeko crazy shared room set up by Kedamo female boss on a business trip Mala eater reverse NTR Fukada Emi who exhausts 10 shots until the morning
Released date: 17 May 2022
Length: 120 minutes
Cast: Emi Fukada
Director: TAKE-D
Series: Omeko Madness Shared Room
Manufacturer: Moody's
Label: MOODYZ DIVA
Genre: Slut Single Work Sleepover, Bedridden, NTR Middle-Out Digimo Sample Video Female Boss
Ident Number: MID113
Average Rating: Average Rating:
"You're mine!" a reverse NTR shared room set up by a sex girl boss who is jealous of her favorite junior when she finds out she's made. "You actually wanted me and Yari, you pervert!!" And suddenly snatched up the movement and staked out the deca! I was fired 10 shots until the morning by an unreasonable and pleasant tsundere! ≪ suffocating face horse× explosive sucking blowjob× fast hip swing sex ×nipple slapping spider× restraint bullying stoppage sex≫ and 4 productions of rage until the golden ball becomes stupid!